Priscilla Meirelles Expresses Concern Over Surging Prices of Grocery Items
The former beauty queen Priscilla Meirelles raised her concern over the skyrocketing prices of grocery item in her region.
Recently, Priscilla Meirelles took to social media to voice her concerns about the surging prices of grocery items in her region. The post quickly circulates online and garnered various reactions from the netizens.
The former beauty queen shared a photo of her grocery items, reiterating that the amount she had just spent on groceries would have previously filled two overflowing shopping carts not too long ago.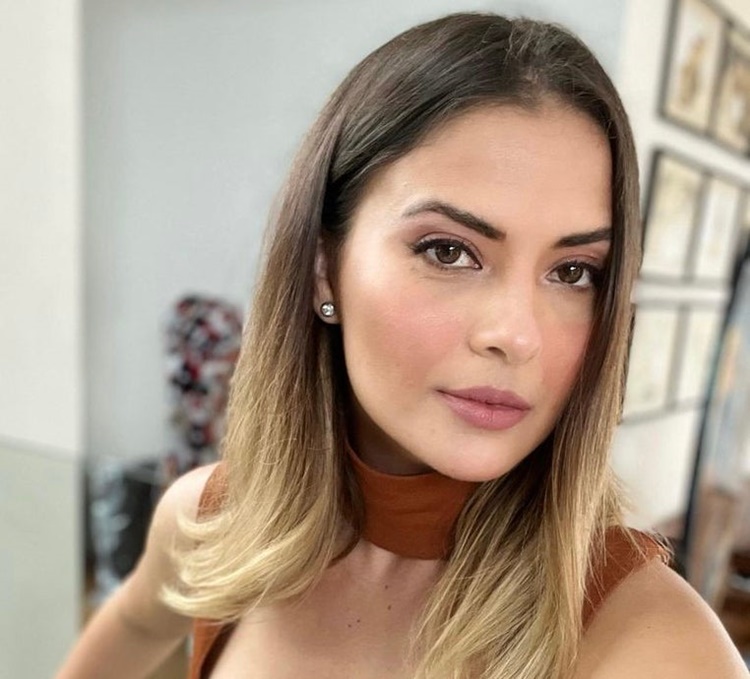 Her recent Instagram photo shows the drastic increase in grocery prices, indicating a major change in the country's economy.
"There was a time I would go to the grocery and what I just spent today would result in two overflowing grocery carts. Today, that's the best I can get, The price of grocery items is skyrocketing in this country and that's very concerning," she wrote in the caption.
The female celebrity's post resonates with numerous individuals who have witnessed the gradual but significant increase in the cost of basic necessities.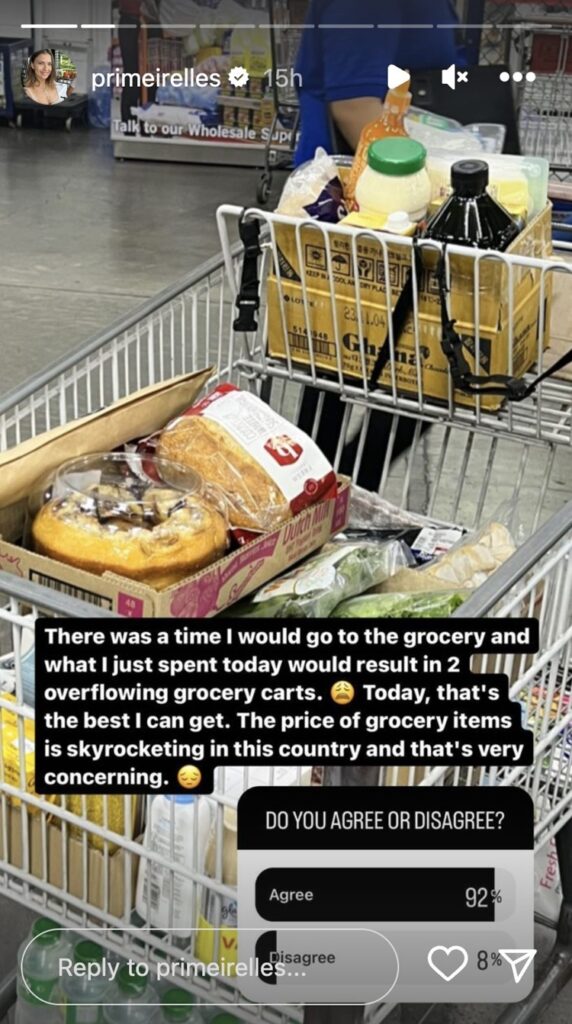 Items that were once easily affordable have become harder to obtain, requiring careful budgeting and planning. This problem affects homes across the socioeconomic range, but it is especially difficult for low-income families.
The inflationary pressure on grocery prices has far-reaching consequences in everyday life. Families are being forced to reconsider their financial strategies, from meal planning to budgeting for necessities.
READ ALSO: Male shopper shares photo of grocery items worth P1,000
The necessity to allocate resources for vital needs takes priority over spending that is not necessary. This trend may reduce overall consumer confidence, which may hinder economic development.
The social media users expressed their reactions to the surging prices of grocery products: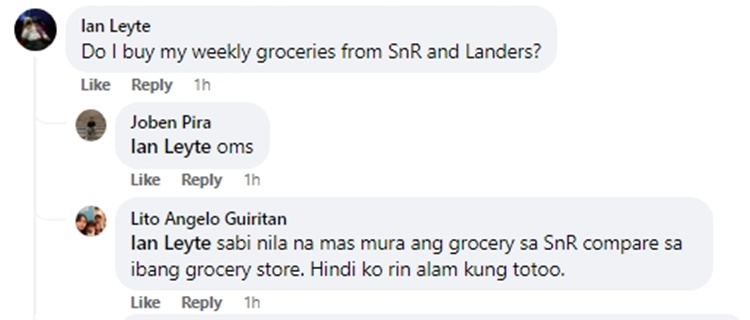 Thank you for visiting Philippine Trending News (Philnews.ph). You may also follow us on the following social media platforms; Facebook, Twitter, and YouTube