The Most Highly-Rated Korean Dramas Ever
HIGHEST-RATING KOREAN DRAMAS – Here's a list of the most highly-rated Korean dramas to ever grace our screens.
Korean dramas, accompanied by the country's cultural elements such as music and cuisine, have transformed into some of the most widely consumed commodities on a global scale. The allure of these shows lies in their captivating romantic narratives, both set in contemporary times and historical realms like the Joseon dynasty, as well as in their depictions of troubled relationships. This immense popularity has led streaming giants like Netflix to invest significantly in producing original content tailored to the worldwide fan base. The accessibility of the Internet has opened up a plethora of entertainment options for movie and television enthusiasts, providing these dramas with the recognition they rightfully deserve worldwide.
However, prior to the worldwide explosion in Korean entertainment, there were already devoted aficionados of Korean dramas. Platforms like Dramafever played a crucial role in nurturing these genres within communities that held a deep affection for them. Notable dramas like Coffee Prince and Boys Over Flowers introduced a global audience to the possibilities of Korean television. The 2010s marked a transformative era, characterized by improved subtitles and the opportunity for funding from platforms like Netflix. South Korean dramas have made remarkable progress over the last two decades, with much more to anticipate in the coming years. For now, let's explore the most iconic Korean dramas that have graced our screens.
15. Coffee Prince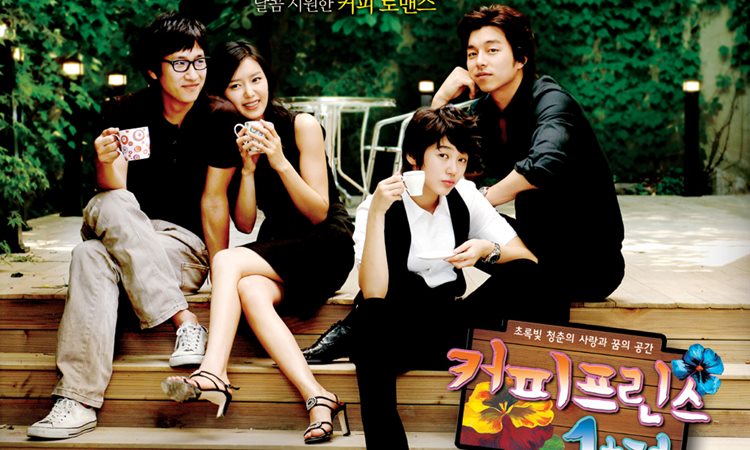 Back in 2006, Coffee Prince was truly ahead of its time. Gong Yoo and Yoon Eun-hye take the lead in a storyline that embodies a classic drama trope of its era: a young woman disguising herself as a young man, unintentionally becoming the object of affection for another young man, often of higher social standing. Yoon flawlessly portrays Eun-chan, who diligently supports her struggling family financially. A chance encounter with a wealthy heir (Gong Yoo) leads to a misunderstanding where he hires her to pose as his gay lover, entirely oblivious to her true gender. However, this plan backfires as he finds himself falling in love with her, all the while being unaware of her true identity.
14. The Heirs
Debuting in 2013, The Heirs emerged as a prominent Korean drama during the early years of the 2010s. Lee Min-ho, Park Shin-hye, and Kim Woo-bin took on the roles of three students who become entangled in a love triangle. Park's character, hailing from a modest background, finds herself caught in a complex situation where two heirs of Korean conglomerates vie for her affections. Complicating matters further, one of the heirs is already engaged. The series initially garnered immense popularity across Asia, but with the passage of time, it has lost some of its charm.
13. Reply 1988
Part of the Reply series, Reply 1988 transports viewers back to South Korea's recent past, providing a nostalgic journey to not-so-distant decades. Serving as the third installment after the events of 1997 and 1994, this edition is set in northern Seoul and revolves around the lives of five friends who came of age during this era. What sets Reply 1988 apart from its predecessors is its profound exploration of relationships, illustrating how friendships can bring both joy and pain to one's life. The drama achieved remarkable ratings on Korean cable television, solidifying its place in the genre's history.
12. Guardian: The Great and Lonely God
Gong Yoo, Kim Go-eun, Lee Dong-wook, and Yoo In-na headline Guardian: The Great and Lonely God, affectionately referred to as Goblin by its fan base. Gong Yoo takes on the role of a dokkaebi, a mythical Korean goblin who was once a respected general. Falsely accused of treason and witnessing the tragic demise of his loved ones, he becomes an immortal goblin. The key to breaking this cycle lies with the goblin's bride, portrayed by Kim Go-eun. However, their encounter takes an unexpected turn as she is a high school student with an inquisitive nature, much to his dismay.
11. Hotel del Luna
True to its title, Hotel del Luna unfolds within an otherworldly hotel presided over by the enchanting Jang Man-wol, played by the multi-talented IU. When Koo Chan-sung (Yeo Jin-Goo) assumes the role of the new manager, he is confronted with a shocking revelation: his workplace caters to ghosts and lingering souls yet to transition to the afterlife.
Infused with supernatural elements, avarice, suspicion, and burgeoning emotions, the drama weaves a captivating narrative. Beyond its compelling storyline, the drama captivates through its visual splendor. Hotel del Luna boasts an awe-inspiring aesthetic that not only exhibits a myriad of colors but also conjures up imagery of remarkable enchantment, truly captivating the audience's senses.
10. Mr. Sunshine
Mr. Sunshine stars Kim Tae-ri and Lee Byung-hun, known for The Handmaiden, in a historical drama that unfolds just before the Japanese colonization of the Korean peninsula in the 1870s. Lee's character, a former slave born during the Joseon period, immigrates to the United States during his childhood. After joining the United States Marine Corps, he comes back to Korea and falls for an aristocrat's daughter. However, beneath the surface lies a darker conspiracy: he discovers Japan's plans to annex Korea.
9. Boys Over Flowers
A staple of 2000s Korean dramas, Boys Over Flowers captured the hearts of many, marking the entry point into the world of dramas for numerous enthusiasts. Adapted from a Japanese Manga of the same name, this series propelled Lee Min-ho's career to new heights. He takes on the role of the leader of F4, a group of wealthy young men. When their lives intersect with that of a lower-income scholarship student, the narrative takes a transformative turn. Initially treating her poorly, the F4's leader later realizes his feelings for her.
8. The Moon Embracing the Sun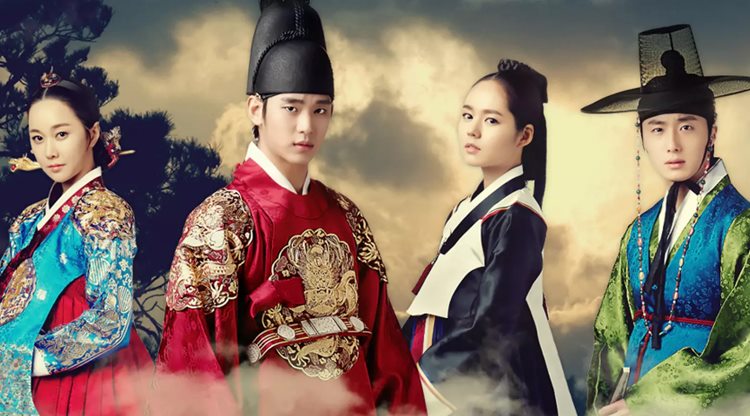 A sensation upon its initial release, The Moon Embracing the Sun boasts a cast including Kim Soo-hyun, Han Ga-in, Kim Min-seo, and Jung Il-woo. Set against the backdrop of Korean political history before Japan's colonization, the drama provides a fictionalized glimpse into the intrigues of the royal court. The story revolves around a king (Kim) who fell in love with a girl during his youth. Political forces intervene, tearing them apart and seemingly causing her demise. However, she survives, and when the king encounters her again—now a shaman—she has no recollection of her past identity.
7. My Love from the Star
Also known as You Who Came From the Stars, My Love from the Star burst onto the scene in 2013, becoming a global sensation. Kim Soo-hyun and Jun Ji-hyun's careers soared to new heights with this series. Jun portrays a South Korean actress of international acclaim, grappling with personal and financial challenges. Kim takes on the role of an alien who crash-landed on Earth 400 years prior to the show's events. After crossing paths with Jun's character, he faces a dilemma between returning to his home planet or staying with the woman he has fallen deeply in love with.
6. Extracurricular
The focal point of Extracurricular revolves around Oh Jisoo, who initially appears as the unassuming student attempting to remain inconspicuous at school. However, it becomes apparent that he is navigating a challenging life circumstance, striving to fend for himself financially. Driven by dire necessity, Jisoo takes a darker path, immersing himself in a world of criminal activity. While his primary objective is to remain unnoticed and safeguard his secret, the inquisitiveness of his peers ultimately becomes his downfall. Departing from conventional high school romance clichés, Netflix's Extracurricular presents a gritty yet enthralling narrative that is truly exceptional.
5. Crash Landing on You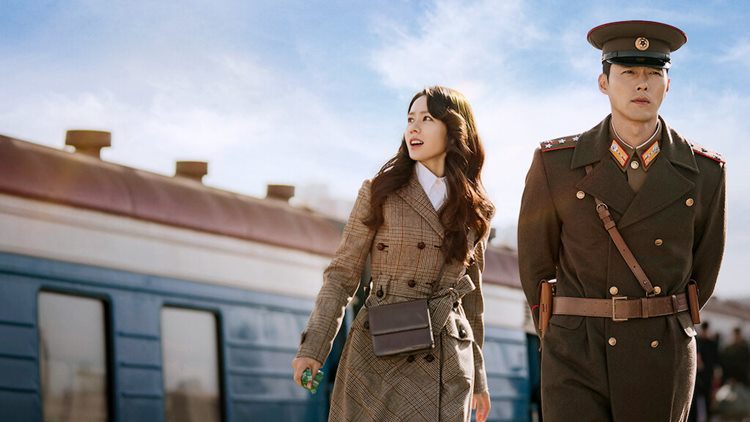 When Netflix released Crash Landing on You in 2019, it garnered a fresh wave of Korean drama enthusiasts. Son Ye-jin assumes the role of a prosperous South Korean CEO who, following an unexpected paragliding mishap, finds herself in North Korea. In a remote North Korean village, she befriends a local army captain (Hyun Bin) and seeks refuge in his home. Unfitting in her surroundings, she unintentionally becomes a conduit for potential North-South Korean diplomacy, highlighting the underlying similarities between people despite their perceived differences.
4. Extraordinary Attorney Woo
Park Eun-bin takes on the lead role in Extraordinary Attorney Woo, portraying a rookie attorney with autism. Joining a law firm, Woo Young-woo faces skepticism and prejudice due to her disability. However, she impresses with her legal acumen and photographic memory. While some attempt to undermine her progress out of jealousy, others assist her in her journey towards becoming a successful lawyer.
3. Snowdrop
The television series Snowdrop introduces Lim Soo-ho and Eun Yeong-ro, who meet at an event hosted by Yeong-ro's university in Seoul. Their instant connection promises the beginning of a heartwarming relationship. Yet, an unforeseen incident shatters their idyllic start, raising profound questions and placing the women's dormitory in a perilous situation. While the narrative's unexpected and gripping trajectory is remarkable, Snowdrop is further distinguished by a special actress. The lead character, Eun Yeong-ro, is brought to life by singer Jisoo, a member of the internationally renowned K-Pop group Blackpink. Evidently, Jisoo possesses a multitude of talents, and her aptitude for acting is undoubtedly one of them.
2. Sky Castle
Upon its initial airing, Sky Castle rose to become the most highly-rated Korean drama. The title refers to the trio of esteemed South Korean universities: Yonsei, Seoul, and Korea. The show provides a deep dive into the lives of affluent upper-class families in Korea who spare no effort in securing admission for their children into these prestigious institutions. These families reside within the Sky Castle housing complex, a residence also occupied by prominent figures, including professors from these esteemed schools. However, while their methods may yield apparent success, they are fraught with far-reaching and devastating repercussions.
1. The World of the Married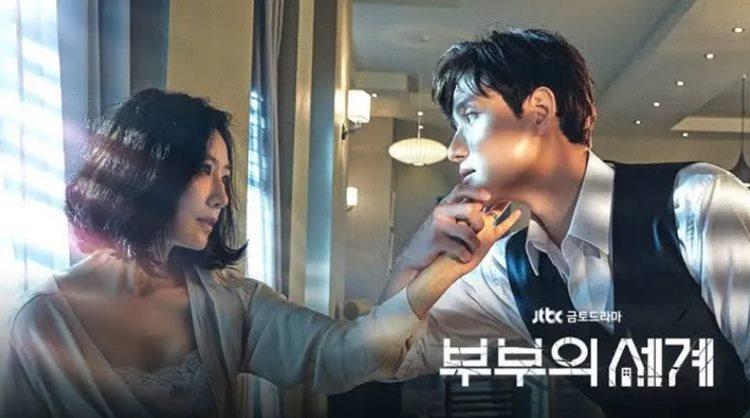 Emerging in 2020 with significant acclaim, The World of the Married currently holds the title of the highest-rated Korean drama. This drama features Kim Hee-ae in the role of a doctor and hospital director in the southern region of South Korea. Alongside her husband, a film director, they appear to lead enviable lives. Yet, their world takes a rapid and tumultuous turn when she stumbles upon evidence of her husband's infidelity. Fueled by a mixture of anger and a desire for revenge, she embarks on a path of action driven by her perceived necessities, propelling viewers into a convoluted and intense narrative replete with treachery and high-stakes drama.
Please like and follow/subscribe:
Philnews YouTube Channel
Philnews.ph FB Page
Viral Facts