Loisa Andalio and Ronnie Alonte talked about this past issue
Celebrity couple Loisa Andalio and Ronnie Alonte shared how they dealt with a past cheating issue.
Loisa and Ronnie are known together as the LoiNie loveteam. Behind the camera, they are a real couple who also went through some issues in their relationship. One of the issues they encountered involved cheating.
In a previous interview, Ronnie admitted that there has been instances when he became unfaithful to Loisa. He admitted that he cheated on Loisa several times.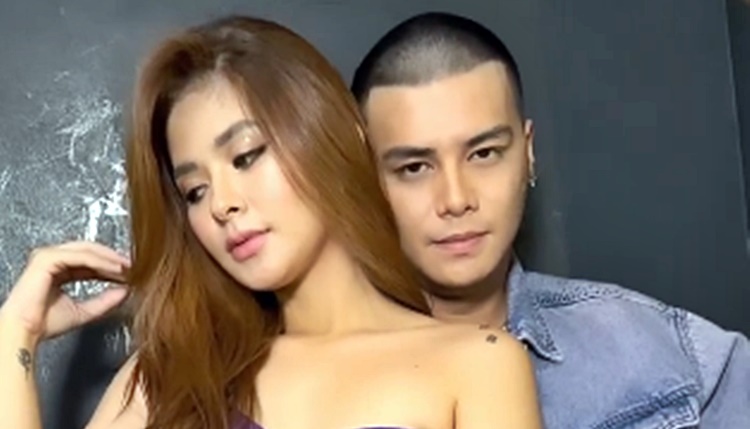 In a recent interview, Loisa Andalio and Ronnie Alonte talked about dealing with the past cheating issue, based on the article in PUSH.
The actress pointed out that it is really a choice when she forgave her reel and real-life boyfriend. She also admitted that even though time will come that she might find someone else, still it was a choice who she wants to be with.
"Para sa akin, choice talaga 'yun eh. Kasi wala rin naman talagang perfect na tao. Kahit ako, hindi rin naman ako perfect. Sige, sabihin na nating magkakaroon din ako ng [bagong] relationship, for sure hindi rin naman magiging perfect 'yun eh. Kaya nga sabi nila 'di ba, 'I'd rather have bad times with you, than good times with someone else,'" she said. 
The actress added that for her, it is fine to go through tough times in the relationship as long as they overcome this together and this is supposed to be the goal. She pointed out that breaking up is not the first option because big issues will definitely lead to separation if in small issues breaking up is being thought immediately.
Loisa stressed that it was easy for her to forgive Ronnie because he admitted his mistakes and she really appreciated what he did.
When asked if they have plans to get married, the actress said that they are thinking about this already. However, they still have questions if they are really meant to be and tha they are each other's partners throughout the rest of their lives.
For more updates, follow us on Facebook, X (Twitter), and Instagram.