Angkas Earns Criticisms Online After Due to Controversial Advertisement
Popular motorcycle taxi app Angkas recently found itself at the center of controversy after releasing an advertisement that was deemed to promote incest.
The new advertisement quickly drew the ire of netizens, who expressed their outrage and disappointment towards the company. Move As One Coalition Secretariat Reycel Bendaña criticized the ad, highlighting the promotion of unhealthy sexual power dynamics and the normalization of incestuous relationships.
The now-deleted advertisement featured a woman wearing a yellow sweater, appearing distressed and in tears after getting stuck in traffic. The ad included a promo code, "ANGKASDADDY," and a caption that read, "Stepdad, I'm stuck (in traffic)."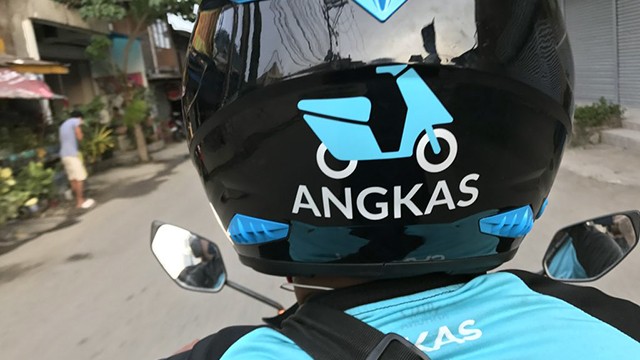 The combination of the visuals, the caption, and the promo code raised concerns among viewers, suggesting an inappropriate and disturbing insinuation of an incestuous relationship.
Netizens swiftly voiced their disappointment and disapproval of Angkas' advertisement on various social media platforms. Many were quick to point out the problematic nature of the content, highlighting the prevalence of sexual assault cases involving stepfathers in the Philippines.
The netizens criticized the company for normalizing incest and perpetuating unhealthy power dynamics within families.
Move As One Coalition Secretariat Reycel Bendaña took to Twitter to express her strong disapproval, stating that the ad was promoting incest and unhealthy sexual power dynamics.
Bendaña further condemned the company, urging them to rectify the situation and take responsibility for the offensive content.
Following the public outcry, Angkas swiftly took action by removing the advertisement from their official Facebook page. The company has not released an official statement addressing the controversy as of this writing.
The social media users expressed their reactions to the post: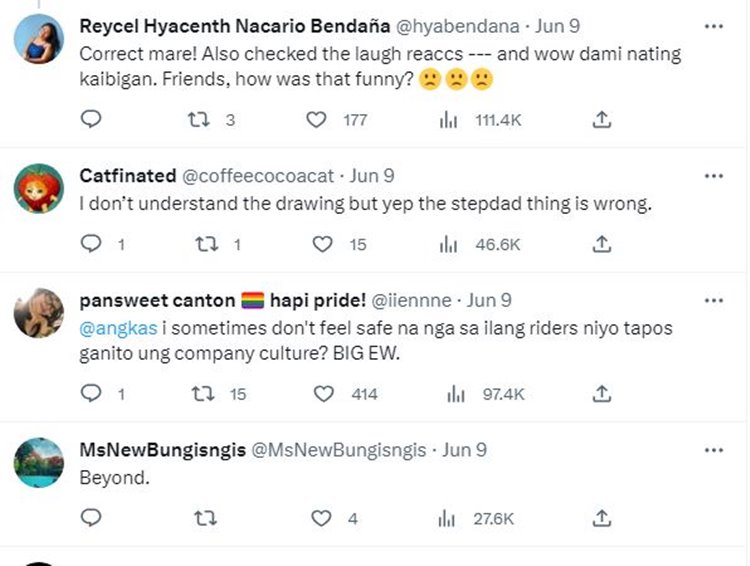 What can you say about this advertisement? Just feel free to leave your comments and reactions to this article.
Thank you for visiting Philippine Trending News (Philnews.ph). You may also follow us on the following social media platforms; Facebook, Twitter, and YouTube