Content Creator Sir Geybin Criticized by BFP Official Following "Sunog Prank"
An official of the Bureau of Fire Protection (BFP) condemned the "sunog prank" of a Pinoy content creator Sir Geybin.
April 1 is known as April Fools' Day because it is a day pranksters pull practical jokes and pranks on friends, family members, and coworkers. People may perform harmless pranks on each other on April Fools' Day. Pranks can be more intricate in some circumstances, such as fabricating a fake news report or posing as someone else on social media.
While April Fools' Day can be a fun and lighthearted event, keep in mind that certain pranks might go too far and cause injury or insult. However, some people go too far for their pranks, causing other people to fear.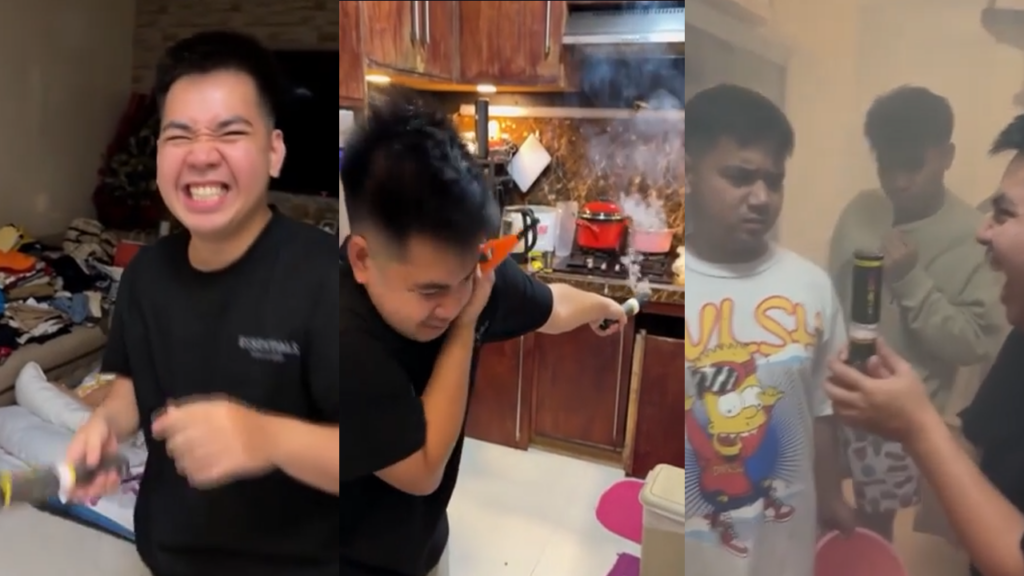 The Bureau of Fire Protection (BFP) contacted a Facebook content producer about their April Fools' Day fire prank. Sir Geybin, a content creator, was chastised on social media for staging a false fire break in their home with fireworks.
Martin Aguda, a BFP officer, summoned Sir Geybin pyrotechnics to prank his family with a house fire to cause panic among his family members. The BFP official strongly denounced the vlogger's irresponsible acts.
He stated that it irritates him to see him laughing throughout this trick. He also mentioned how many lives were lost as a result of fires. Firefighters have put their safety at risk to save lives. Fire safety activists are tireless in their promotion of fire safety.
"FIRE PRANK IS NO JOKE. This video creator used a pyrotechnics to prank his family of a house fire to induced panic among his family members. I seriously condemned your irresponsible actions whoever are you. You are so infuriating seeing you laughing during this prank," the officer wrote in his post.
"Countless lives were lost from fire tragedies. Firefighters have sacrificed their own safety to save lives. Safety advocates promote relentlessly fire safety. And you, for the sake of content, you would do this! You even exposed yourself and your own family to danger and hazards. You are one those irresponsible video creators that people should avoid following online. You are an ONLINE HAZARD Boy!" he added in his post.
The Sir Geybin fire prank went viral on social media, drawing outrage from the internet community. As of currently, the content producer has not made a statement regarding the BFP officer call out.
READ ALSO: Food Delivery Rider Victimized by Fake Bookings on April Fools' Day
What are your thoughts on this article? Just feel free to leave your reactions in the comment section.
Thank you for taking the time to read this. We aim to give the freshest and in-demand content to our visitors. Come back next time at PhilNews for more updated news.