Gaming is a well-known pastime relished by people worldwide. The betting activities and legality types differ from nation to nation, even within regions of the same country. From the brightly lit casinos of Las Vegas to the street corner card fun activities in India, gambling industry practices vary widely.
This article explores some of the biggest gambling countries in the world. It covers the most notable forms of gaming in these regions plus how they differ. By understanding these differences, players can better appreciate the rich diversity of online casinos, as well as gaming culture worldwide.
Philippines
The Philippines' thriving casino industry includes legal and illegal gaming types. Among the most popular kinds are the government-run lotteries, including the Ultra Lotto 6/58 and Grand Lotto 6/55. They offer some of the largest jackpot prizes in the world. Another popular form of wagering is cockfighting, which is legal and government-regulated. Besides those ways of gambling, the Philippines is home to several online casinos catering to domestic and international customers.
Canada
Online gambling is legal and regulated by each province or territory. Each casino strives to attract customers using interesting games and ensure high player safety. A responsible approach plus a wide range of offers increase the rating and popularity of the platform. Our experts have indicated in their reviews that a few popular wagering types among the best canadian online casino sites include lotteries and racehorse events. One unique feature of playing is the prevalence of Charitable Gaming, in which proceeds from wagers are donated to charities and non-profit organizations. Another exciting aspect of the gaming culture is the popularity of sports gambling, seeing numerous Canadian players place bets on hockey, football, and other sports. While virtual gaming is also popular via online casinos in Canada, it's subject to strict regulations and only offered by government-run agencies
Table 1: Types of Gaming Activities in Canada in 2022:
| | |
| --- | --- |
| Type of Gaming Activity | Percentage of Gamblers |
| Buying a lottery or raffle ticket | 52% |
| Buying instant win lottery tickets or playing online casino games | 33% |
| Playing electronic gaming machines (such as VLTs)         | 13% |
| Staking on sports | 8% |
| At casino tables | 7% |
| Bingo | 4% |
| Speculative financial market activities | 4% |
Table 2: Percentage of Canadians that Gambled in 2022 by Age:
| | | |
| --- | --- | --- |
| Age Group | Percentage of Gamblers | Percentage of Non-Gamblers |
| 15-24 | 44% | 56% |
| 25-44 | 65% | 35% |
| 45-64 | 72% | 28% |
| 65+ | 65% | 35% |
Singapore
In Singapore, gambling is a heavily regulated industry tightly controlled by the authorities. The two casinos in Singapore, Marina Bay Sands, and Resorts World Sentosa, are the only locations that residents and tourists can legally gamble. These operators offer various selections, including slot machines, table games as well as sports wagering. One unique aspect of playing in Singapore is the strict regulations around gaming disorder. There are also measures in place to help gambling addiction. Additionally, authorities impose hefty fines and imprisonment for those who engage in illegal gaming activities. Despite the strict legislation, gambling remains popular in Singapore, as the two casinos attract millions of visitors yearly.
Australia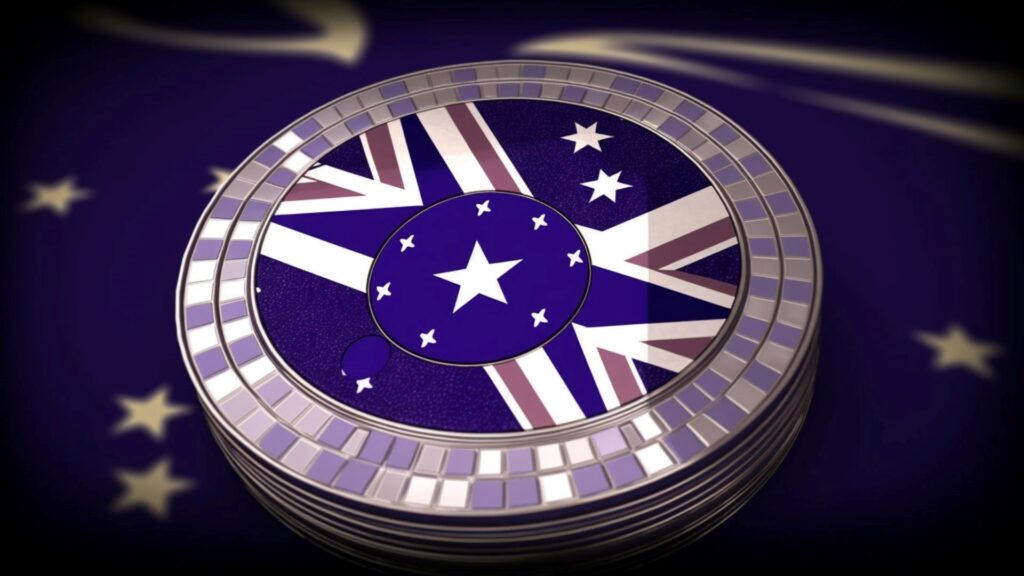 Betting is a notable part of the nation's culture and economy. Australian players are known for their love of sports and gaming, reflected in the country's gaming industry. According to the reviews, renowned types among Australian casinos include electronic gaming machines, sports wagering, and lotteries. One distinct gambling feature in Australian online casinos is the "pokie," an e-gaming machine commonly found in pubs and clubs nationwide. The pokies generate billions of dollars in revenue yearly and contribute to the Australian wagering industry. The nation also possesses a solid regulatory framework for gaming; strict laws govern online casinos in Australia and several support services exist for compulsive gamblers.
Finland
Finland has a unique approach to gambling, having a state-run monopoly known as Veikkaus controlling all the nation's wagering types. This includes lotteries, sports wagering, and casino games. The Finnish government established a monopoly to control the gaming industry and prevent negative social and economic impacts. Veikkaus generates significant revenue for the Finnish authorities, with most of the profits supporting social and charitable causes. The profits are used to fund areas such as education, arts, and sports. This has helped to create a positive attitude towards playing in Finland, as individuals see wagering as contributing to social causes. The Finnish rule also takes a proactive approach to preventing problem gaming, giving numerous support services for compulsive gamblers.
Ireland
Ireland has had a long history of gaming and many traditional types of wagering, such as racehorse events, greyhound racing, and lotteries being popular. Online gaming has become increasingly popular in recent years, lots of international and local operators offer their services to Irish customers. The gambling country also features a robust regulatory framework to oversee the industry, with the Irish authorities licensing and regulating all betting sorts. The regulatory body responsible for overseeing the industry is the Irish Revenue Commissioners, which ensures that all operators comply with the relevant laws and regulations. In addition, the administration has taken steps to promote responsible wagering and prevent degenerate gambling, including support services available for those in need.
South Korea
In South Korea, gaming is not entirely illegal but heavily restricted. The nation's only legal kinds of gambling are lotteries, horse racing, boat racing, cycling, and sports betting. However, many illegal sites are operating underground. The authorities have been cracking down on these illegal activities and increased penalties for operators and players. South Koreans caught wagering can face fines of up to $5,000 and a prison sentence of up to three years. Despite the strict laws, gambling remains popular nationwide, with a number of South Koreans playing on international sites. The administration has tried blocking the websites, but the measures have proven largely ineffective. 
Germany
Germany has had a long history of gambling, dating back to the 18th century. Today, the nation is home to a number of Europe's largest and most popular operators. Unlike several other countries, betting in Germany is heavily regulated and restricted. Only licensed operators offer gaming services, but the types are limited.
One exciting aspect of wagering in Germany is that there is a distinction between games of skill and of chance. Slots of skill, such as poker machines, are generally considered legal, while those of chance are heavily regulated. This has led to several legal battles in recent years, as the line between activities of skill and chance can be difficult to define.
Here's a table comparing the total gaming gross win in 5 nations mentioned in this article:
| | |
| --- | --- |
| Country | Total Gambling Gross Win |
| Australia | $18 Billion |
| Germany | $16 Billion |
| Canada | $14 Billion |
| South Korea | $11 Billion |
| Singapore | $6 Billion |
Final Thoughts
Gambling varies widely across different countries, each with its unique approach to regulating the industry. Some nations have strict regulations, while others have a more liberal approach. The amount of revenue generated from gaming also differs significantly between countries. A few, like the United States, generate billions of dollars in revenue annually, while others, like Finland, generate significantly less.
It is vital for policymakers to carefully consider the socio-economic impact of gaming, particularly in nations where it's prevalent. Online gambling can provide tangible revenue and entertainment for a lot of countries. But, regulations should be in place to protect vulnerable populations and mitigate potential adverse effects.