Wire Thief Jailed When He Loses Consciousness after Being Electrocuted in Bacolod
Authorities arrested an electrical wire thief when he allegedly lost consciousness after being electrocuted in Bacolod City.
People described the thief as "just like a bat" after he was discovered hanging vertically in an electricity post in Bacolod City. The thief was discovered hanging a few hours before daylight, according to the report.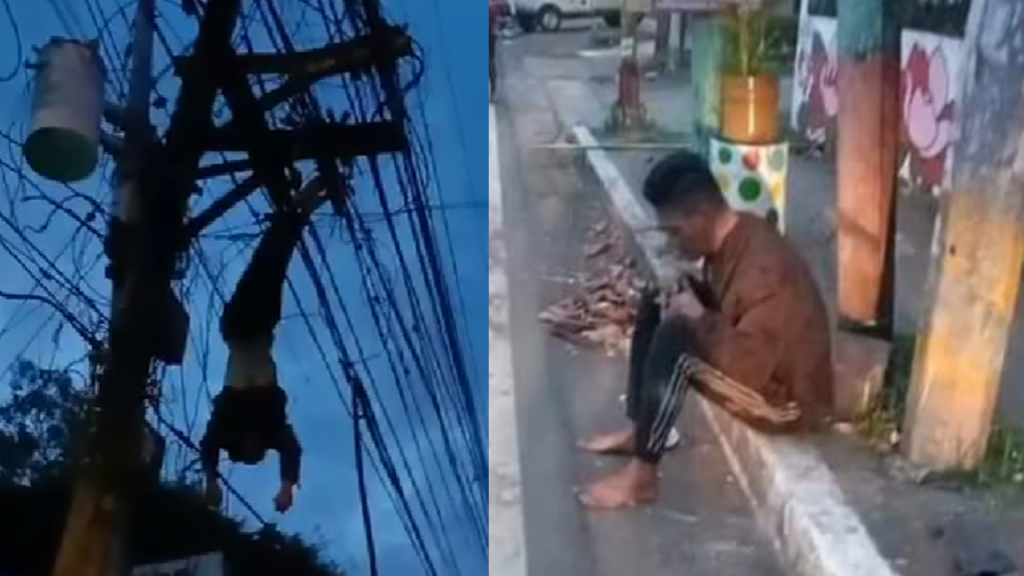 According to authorities, the thief was attempting to steal a cable line from a pole in front of a private school in the city. However, the robber accidentally cut the cable wire of the Central Negros Electric Cooperative, Inc.
He allegedly touched a live, high-voltage cable wire. As a result, he was electrified and passed out. He was then seen hanging from the cable wires with his two feet, based on the video.
Fortunately, he only lost consciousness briefly and survived the electrocution. Authorities responded quickly and rescued the robber. Meanwhile, the defendant did not escape prosecution for his illicit behavior.
After being rescued, the suspect was apprehended. According to the report, he has two more accomplices who have fled the scene. The suspect has previously been arrested, based on the story.
READ ALSO: Boy Dies After Falling Down Stairs & Try to Tell Teacher He Was Sick
What are your thoughts on this article? Just feel free to leave your reactions in the comment section.
Thank you for taking the time to read this. We aim to give the freshest and in-demand content to our visitors. Come back next time at PhilNews for more updated news.