American Man Immitates Jeffrey Dahmer Style of Kidnapping Against a Gay
Authorities arrested an American for allegedly kidnapping a gay just like the style of famous serial killer Jeffrey Dahmer.
After kidnapping a gay man he met on a dating app, an American faces 45 years in federal prison. However, this is not your typical kidnapping plot; the psychotic suspect attempted to dismember him and "fantasized" about eating him in the Jeffrey Dahmer way.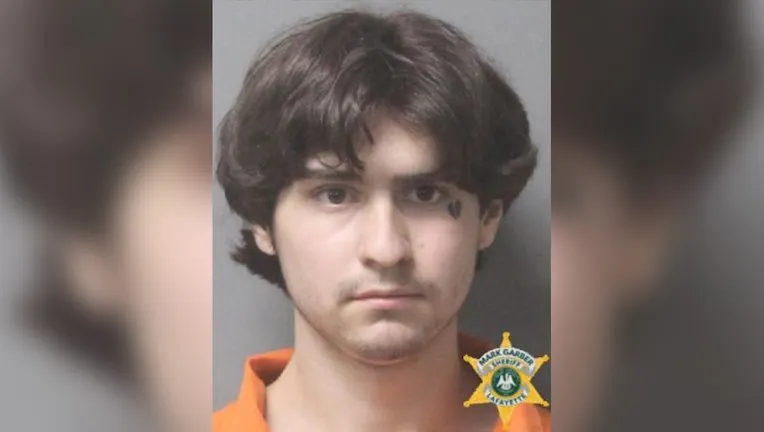 According to the Department of Justice (DOJ) report, Chance Seneca, 21, is orchestrating a "months-long plan" to find and murder LGBTQ people. Seneca's plot started in 2020 when he utilized Grindr to find someone to murder and dismember.
When he made contact with the victim known only as "H.W.," he set up a meeting and then drove H.W. to a secluded house, handcuffed, and threatened with a gun. Seneca attempted to murder and dismember H.W. by employing "various means to murder him."
He left thinking that H.W. was already gone. When questioned by officials, Seneca stated that he dreamt about killing and devouring gay males like Dahmer.
He further stated that he intended to continue killing until he was apprehended or killed himself. Seneca is also charged with attempted second-degree murder in state court, in addition to his federal prosecution. Meanwhile, H.W. stated that he is "keeping strong" in the aftermath of what occurred.
Dahmer was well-known for his purported criminal style. Dahmer was a serial killer, cannibal, and r6pist made famous by Netflix's viral drama DAHMER – Monster: The Jeffrey Dahmer Story.
Between 1978 and 1991, Dahmer, played by Evan Peters in the miniseries, raped, killed, and mutilated 17 men and boys, eating some of them. He perpetrated his crimes in his own apartment on 924 North 25th Street in Milwaukee, Wisconsin. It's also where he kept the bodies of his victims.
He was arrested in July 1991 and sentenced to life in prison the following year for his actions. Dahmer died on November 28, 1994, after being beaten to death by another inmate. Family members of Dahmer's victims have complained that the miniseries is "retraumatizing" them.
READ ALSO: 12-Year-Old Boy Dies After Accidentally Shooting Himself While Playing Dad's Firearm
What are your thoughts on this article? Just feel free to leave your reactions in the comment section.
Thank you for taking the time to read this. We aim to give the freshest and in-demand content to our visitors. Come back next time at PhilNews for more updated news.