Man Caught On Camera Jumping From Overpass in EDSA Ayala
Video of a man who seems to be frustrated caused traffic along EDSA Ayala after he allegedly jump from an overpass.
Nowadays, depression is one of the biggest issues, not just in the Philippines but in many other nations around the globe. Some people who are depressed even commit unacceptable things resulting in to end of their lives.
The subject matter experts have previously exhorted individuals to show greater compassion and tolerance toward those who were experiencing despair. Depression claims the lives of a great number of individuals worldwide.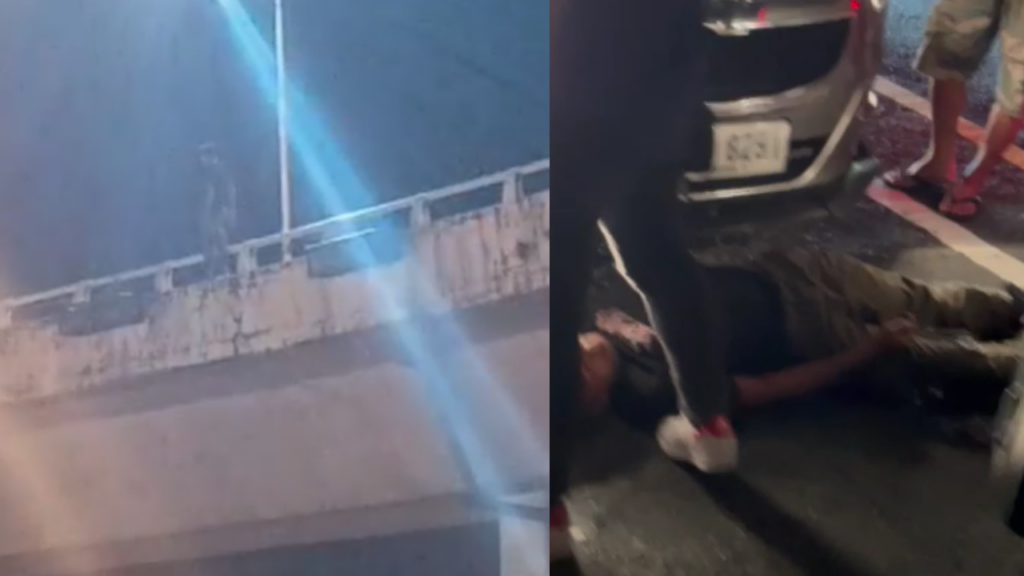 A worried internet user released a video of a man who is said to have leaped off an overpass at EDSA Ayala. The man, who appears to be depressed, waits a short while before jumping.
The man in the video jumped out of a moving car and crashed. In the EDSA Ayala tunnel, the man who leaped from the flyover can be seen lying with his eyes covered in front of the wrecked vehicle.
According to the report, the event made traffic sluggish. According to reports, it occurred at 6:41 in the evening. The video has received a lot of feedback from the internet community and has gone viral on social media.
Different responses to the trending video have been expressed by online users. Additionally, internet users pointed out that depression is not a joke and that those who are experiencing it should get treatment or speak with someone to prevent incidents like these.
READ ALSO: Habal-Habal Rider Dies After Shot by Passenger, Suspect Steals his Motorcycle
What are your thoughts on this article? Just feel free to leave your reactions in the comment section.
Thank you for taking the time to read this. We aim to give the freshest and in-demand content to our visitors. Come back next time at PhilNews for more updated news.