Here's the menu of Olive Garden, a newly-opened branch in SM Mall of Asia.
OLIVE GARDEN – An iconic US brand Olive Garden is finally here in the Philippines and here's what you can expect from this place.
The Bistro Group, the one who also brought Randy's Donuts of LA to the Philippines, brings Olive Garden. This place is located at Level 2, South Entertainment Mall, Mall of Asia and opens from 10 am to 10 pm.
This group is also the one behind Denny's, Texas Roadhouse, Hard Rock Café, Buffalo Wild Wings, Modern Shanghai, Fish & Co., Italiannis, and TGIFridays franchises in the Philippines. And in 2023, they will be bringing in Brazil's famous steakhouse Fogo de Chão.
Olive Garden is a famous restaurant known for bringing its American style to numerous Italian classics. It has over 880 restaurant chains from all over the globe.
According to a report from ABS-CBN, Josh Boutwood, corporate executive chef of the Bistro said, "We want to bring variety into the market, and when we look at restaurants abroad, we look for restaurants that have a very good name and are iconic in people's eyes Olive Garden was at the top of our list, and they were expanding into Asia, and we are grateful that they chose us to be their partner."
the first local branch started operating on September 12.
Check out some eats from the menu and the prices:
Shrimp Fritto Misto at Php 625.00 ( a plate full of bite-sized shrimp and veggies such as zucchini, bell peppers, and eggplant served with two dips: marinara and spicy ranch.
Lasagna Frita ranges from Php 450.00 to Php 795.00
Stuffed Ziti Fritta at Php 695.00
Calamari at Php 595.00
Spinach-Artichoke Dip at Php 550.00
The entree comes either with Never-Ending Soup or Never-Ending House Salad and Breadsticks.
Options for unli soup are:
Pasta E Fagioli (white/red beans, ground beef, tomatoes, tubetti)
Zuppa Toscana (spicy Italian sausage, kale, potatoes)
Minestrone (tomato, spinach, carrots, zucchini, red beans, pasta, and tomato broth that could get a bit too salty)
Chicken & Gnocchi (heavy cream, roasted chicken, chewy potato dumplings, spinach)
From the entrees, some are:
Tour of Italy at Php 1,245.00 (chicken parmigiana, a small slice of lasagna classico, and fettucine alfredo)
Chicken Parmigiana at Php 675.00 to Php 875.00 (comes with a side of spaghetti)
Lasagna Classico at Php 595.00 Php 795.00 (pasta, meat sauce, mozzarella, and parmesan)
Shrimp Scampi at Php 695.00 to Php 875.00 (garlic sauce-sauteed shrimp with asparagus, tomato, bell peppers, and angel hair pasta)
Grilled Chicken Margherita at Php 645.00 to Php 845.00 (chicken breast with cherry tomatoes, mozzarella, basil pesto, lemon garlic sauce, and a parmesan-crusted zucchini on the side)
Eggplant Parmigiana at Php 595.00 to Php 795.00
Five Cheese Ziti Al Forno at Php 645 to Php 845.00
Chicken Scampi at Php 695.00 to Php 895.00
Herb-Grilled Salmon at Php 950.00
6-oz Sirloin with Fettucine Alfredo at Php 1,295.00
Chicken & Shrimp Carbonara at Php 740.00 to Php 940.00
Chicken Carbonara at Php 725.00 to Php 925.00
Chicken Marsala at Php 695 to Php 895.00
Stuffed Asiago Tortelloni Alfredo with Grilled Chicken at Php 695.00 to Php 895.00 
set of Never-Ending Soup, Salad, & Breadsticks at Php 495.00
Fettucine Alfredo at Php 645.00 to Php 845.00
Seafood Alfredo at Php 695.00 Php 995.00
Shrimp Alfredo at Php 695.00 Php 995.00
Chicken Alfredo at Php 725.00 Php 925.00
Create Your Own Pasta starts at Php 745.00
Some of their beverages and cocktails:
Purple-White at Php 220.00
Peach Butterfly Pea at Php 150.00
Strawberry Passionfruit Limonata at Php 195.00
Hibiscus Butterfly Pea Tea at Php 195.00
For Never-Ending Refills at Php 150.00 each:

Raspberry Lemonade
Classic/ Peach Raspberry Iced Tea
Mango Strawberry Iced Tea

Hibiscus-Oh! at Php 250.00
Italian Margarita Php 275.00
Olive Gin on the Rocks Php 250.00
Italian Rum Punch Php 250.00
Strawberry or Peach Bellini Php 395.00
Amaretto Sour Php 250.00
Desserts:
Strawberry or Mango Cheesecake Php 475.00
Italian doughnut Zeppoli Php 395.00
Tiramisu Php 475.00
Chocolate Brownie Lasagna Php 475.00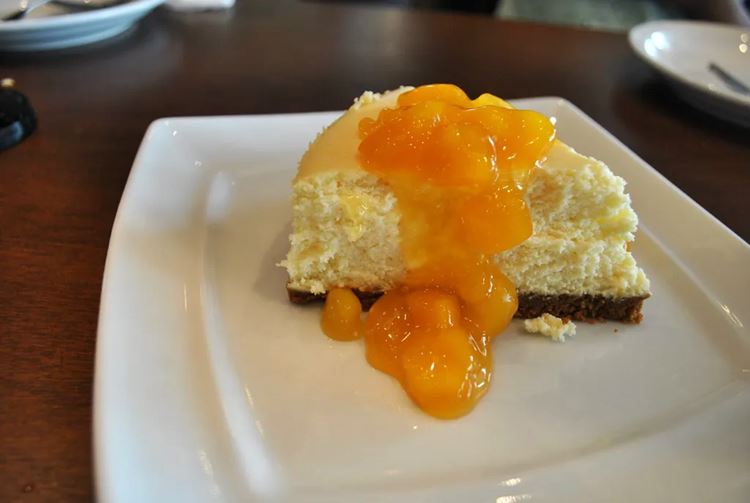 READ ALSO:
What can you say about this? Let us know!
For more news and updates, follow us on Twitter:@philnews_ph Facebook:@PhilNews, and YouTube channel Philnews Ph.