TIME Magazine released an article about Ninoy Aquino
The legacy of former Senator Ninoy Aquino is under threat in the Philippines and this is what TIME Magazine believes.
Ninoy died on August 21, 1983 when he retured to the Philippines from Boston. Three years after his death, his wife, Corazon "Cory" Aquino led an uprising that eventually pushed the Marcoses out of the country. She later became the President after Ferdinand Marcos.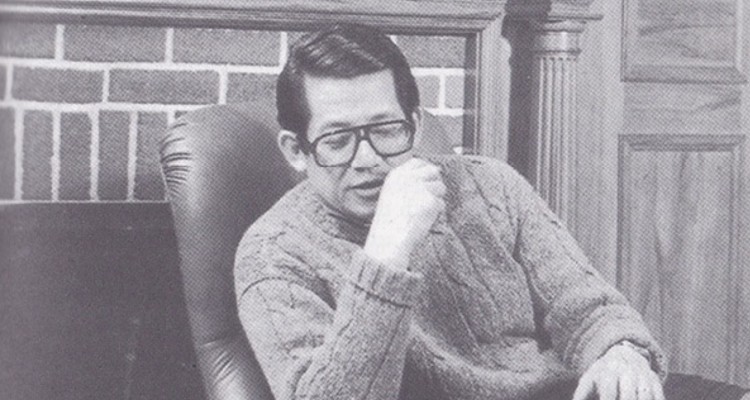 TIME's article by Chad de Guzman stated that the legacy that Ninoy left for "dying for the Filipino people" is in danger now after the Marcoses returned to power. President Bongbong Marcos, the son of FEM, won the 2022 elections with 31 million votes.
De Guzman stated in his artile that PBBM is very vocal in praising his father and avoids discussing "many unresolved issues from the era of martial law." The writer also cited that the President has ordered textbooks to be revised to lessen the times his family's wealth being mentioned.
"His decision to observe or ignore the upcoming Ninoy Aquino Day—one of several "hallmarks of the revolution"—will signal the extent of his appetite for further historical revisionism, experts say," de Guzman wrote.
The writer also mentioned that after the election, a lawmaker already expressed the bill proposing to change the name of Ninoy Aquino International Airport. De Guzman also cited the movie Maid in Malacanang by director-writer Darryl Yap.
He pointed out that the depiction of the last 72 hours of the Marcoses in the Palace aim to project the family as "tragically misunderstood figures, behaving nobly in the face of the mob at the gates."
De Guzman also mentioned that Senator Imee Marcos, the sister of PBBM, stressed that this movie is a "work of truth." In the article, the writer highlighted the statement of historian Michael "Xiao" Chua that the machinery of the other side is massive. For the historian, rebuking holidays related to the uprising is "distasteful."
For Richard Heydarian, a lecturer of international affairs at the University of the Philippines, said that he wouldn't be surprised if this is just the first-year approach of President Bongbong Marcos in "rewriting history".
What can you say about this?
READ ALSO: Maggie Wilson, Tim Connor 'Business As Usual' Amid Legal Issues
Please like and follow/subscribe:
Philnews.ph FB Page
Viral Facts
Philnews YouTube Channel