Most Awaited Scene as First Darna Dies and Narda Meets her Archenemy Valentina
First Darna Dies as seen in the second episode of "Mars Ravelo's Darna," which aired Tuesday and her daughter Narda is now confronted with the reality of being her unwilling successor.
Leonor (Iza Calzado) has been discovered by Marte's adversaries after years of hiding on Earth to protect the stone that transforms her into Darna. While Darna was able to incapacitate a formidable cyborg, Leonor is now compelled to battle more extraterrestrial threats in her human form when Narda mistakenly stole the stone with her.
Ding, Leonor's son (played by Zaijian Jaranilla), suffers damage as a result, and Narda comes too late to give her mother the stone. Narda is instructed by Leonor to swallow the stone in order to transform into Darna, but she refuses and instead throws it to her mother. That turns out to be a catastrophic choice since Leonor catches it but is too slow to stop the opponent from striking her, the first darna dies turning her into ash.
A distraught Narda runs with Ding to the shelter of her grandma Roberta's (Rio Locsin) house with her brother wounded and her mother dead.
Later, a grieving Narda runs into Regina (Janella Salvador), whom she misinterprets as suicidal after seeing her perched on a ledge. Based on the report of ABS-CBN News, they connect right away since they are both feeling overwhelmed by changes in their lives. Unbeknownst to them both, Darna and the Martean cyborg engaged in a high-altitude battle that resulted in the death of Regina's father from debris.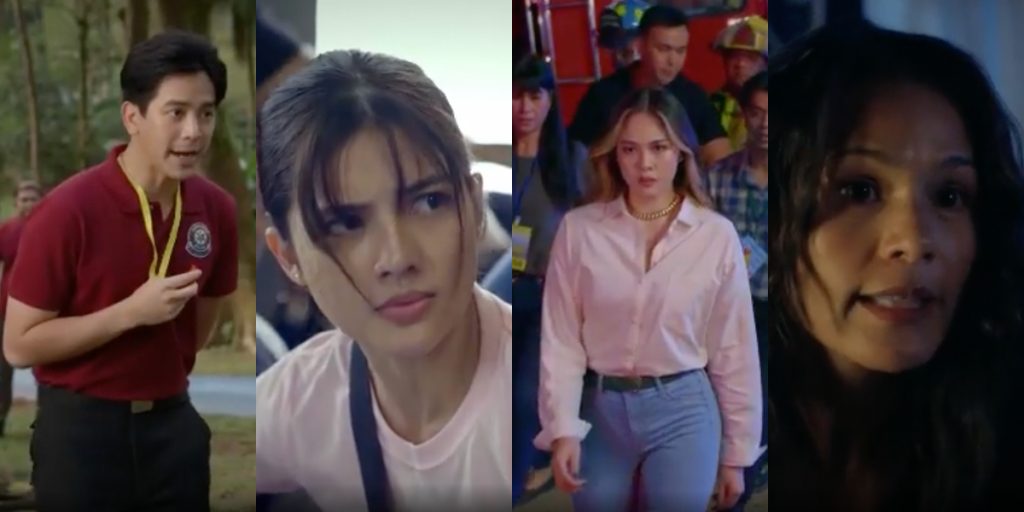 The report mentioned that, four years later, the episode picks up with Narda working as a convenience store clerk, where she is still motivated by her late mother's principles of service and compassion for others to assist a woman who has been abducted. The pursuit is successful in preventing the thief from fleeing, and it brings Narda and Brian (Joshua Garcia), a former classmate who is now a police officer, back together.
Meanwhile, Regina works as a lawyer and uses her well-liked vlog to uncover government corruption, which puts her in conflict with Zaldy, the cunning mayor of Nueva Esperanza (Simon Ibarra).
The August 16 episode of "Mars Ravelo's Darna" became a top trending topic on Twitter, with #FirstDarna reaching No. 2 on the Philippine list, much like the show's pilot.
You may also visit: Jane De Leon Emotional Over Support For Her Darna Series