List of Fast Food Chains that Amazingly Serve Healthy Foods
Fast food Chains is food that is made and served rapidly and It can be obtained from a variety of sources, including sit-down restaurants, counter service, take-out, drive-thru, and delivery.
Fast food is popular because it is inexpensive, convenient, and tasty. Fast food may contain refined grains rather than whole grains, saturated fat, cholesterol, and added sugar, and it may be rich in sodium (called salt), which is used as a preservative and to make meals more tasty and fulfilling.
While most fast foods are made with inexpensive, unhealthy ingredients, many fast-food restaurants are now offering healthier options. Some prominent chains even specialize solely in healthy fast food. When you don't have the time or energy to prepare a healthy meal, these can be lifesavers.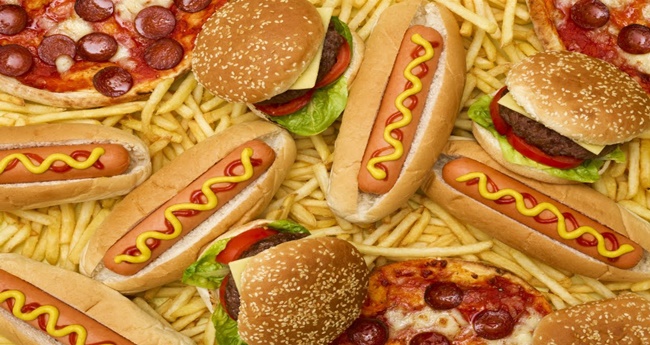 1. Mc Donalds's
McDonald's is the largest fast-food corporation in the world. It is well-known for its iconic burgers, including the Big Mac. The majority of McDonald's offerings are highly processed and unhealthy.
The corporation has been chastised for its role in the global obesity and type 2 diabetes epidemics. However, in response to this criticism, McDonald's has added a number of healthier options to its menu.
Healthy options: healthy salads that made with fruits, vegetables and fruits
2. Wendy's
According to the article of Healthline, Wendy's is the world's third-largest hamburger fast-food chain, after only McDonald's and Burger King. Although their menu primarily consists of hamburgers, chicken sandwiches, and French fries, they also have some healthy options.
Healthy options: chicken wraps and chicken salads
3. Chick-fil-A
Chick-fil-A is a fast-food restaurant known for its chicken sandwiches. They were the first fast-food restaurant chain in the United States to offer a menu free of trans fat.
They have made efforts to make their dishes healthier. Their kids' menu, in instance, includes fruit cup sides and milk to drink.
Healthy options: chicken salads, grilled market salad, multi grain breakfast oatmeal, grilled chicken nuggets
4. Chipotle
Chipotle Mexican Grill is a restaurant franchise known for its tacos and burritos. The company makes an effort to employ only organic, local ingredients, as well as meat from naturally grown animals.
Healthy options: tacos, burritos, salads with variety of meats, veggies, beans, rice and guacamole.
5. Rubby Tuesday
Ruby Tuesday has locations all around the world. They have a diverse menu that includes anything from steaks and seafood to spaghetti and salads.
The healthier alternatives on their menu are labeled "Fit & Trim," and each serving contains fewer than 700 calories. Ruby Tuesday caters to a wide range of dietary requirements, including gluten intolerance.
Healthy options: variety of fish, meat, and salads with side dishes like fresh vegetables and baked potatoes
6. The Cheesecake Factory
The Cheesecake Factory is famous for its massive portion sizes and high calorie count. However, in response to rising demand, they have introduced a "SkinnyLicious" menu with smaller portion sizes and healthier ingredients.
Healthy options: fish, seafood, salads, steaks and various appetizers
7. KFC
Kentucky Fried Chicken (KFC) is a global fast-food corporation best known for its trademark deep-fried chicken. This franchise primarily provides unhealthy cuisine. However, to cater to their more health-conscious patrons, several of their eateries sell grilled chicken.
Healthy options: grilled chicken pieces and sides like green beans or corn on the cob
8. Subway
Subway is a fast-food restaurant that specializes on make-your-own submarine sandwiches (subs) and salads. However, you can forego the bread entirely and instead get a salad with chicken breast and loads of fresh vegetables.
9. Panera Bread
Panera Bread is a bakery, café, and restaurant that specializes in baked goods as well as soups, salads, and sandwiches.
10. Almost every fast-food restaurants
Almost every fast-food business now has healthful selections. If not, the meals can sometimes be changed to accommodate your dietary needs.
Some folks prefer complete, protein-rich foods like steak or fish, with a side of vegetables and possibly a baked potato. However, vegetarian options are frequently accessible in fast-food establishments.
Simply take your time reading over the menu. You'll almost certainly find something nutritious — or something that can be made healthy with a few easy changes.
Many of the restaurants listed above are well-known for their extensive menu of unhealthy dishes. When you don't feel like eating standard fast food, it's nice to know that they also sell healthier options.
Some fast-food restaurants also include gluten-free and vegetarian options. Although some of these eateries are only available in the United States, the majority are international. When you're in a hurry and decide to grab some fast food, make it a healthy choice.
You may also visit: Jollibee Only Non-US Fast Food Chain Topping World's Most Popular List