Fancy Chicken: Not Your Typical Backyard Poultry Animal
Fancy Chicken – Although cockfighting is a well-known kind of chicken competition, did you also know that there are some current trends in chicken breeding?
If in cockfighting the chicken's strength and endurance during the fight is the investment to prove the chicken's quality.
The "fancy chicken," as they are sometimes referred to, the quality of its feathers, and its special abilities are the criterion to win.
The 'Malaysian Serama,' the smallest breed of chicken in the world measuring six to ten inches in size, is a extravagant chicken to consider, because of its appearance.
Ryan de Guzman is raising this breed of ornamental chicken in Gapan, Nueva Ecija. He was one of the first breeders to own Malaysian Serama in the Philippines.
He begins breeding this special breed of chicken in the year 2005. Although the chicken appears little, it is claimed to be very expensive, costing up to P25,000.00 each.
According to ABS-CBN, Fancy chicken breeder and hobbyist Lope Pajarillaga does not only raise one breed of chicken, he breeds 50 different types of fancy chicken.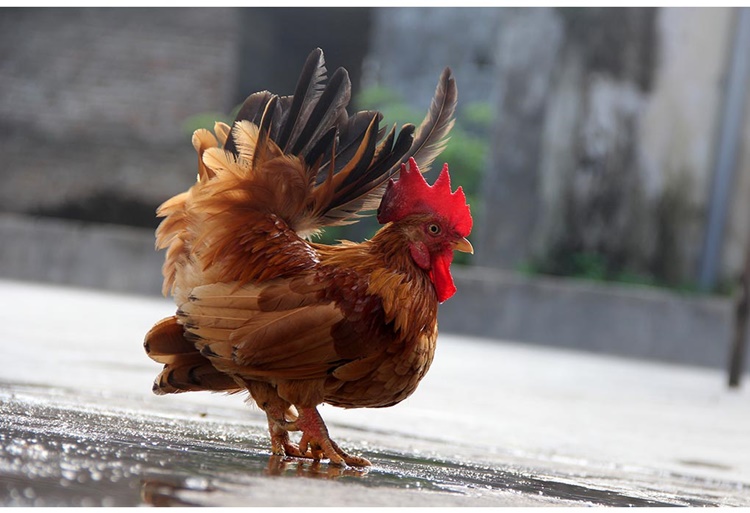 "Mayroon akong Malaysian friend na umuwi dito sa Pilipinas para magbakasyon. Since siya ay Malaysian, inoffer niya sakin 'yung Malaysian Serama. 'Yung Malaysian Serama siya 'yung smallest chicken in the world, kaya naging interes ko siya," narrated by de Guzman in KBYN, an ABS-CBN show.
[Translation: I have a Malaysian friend who came home here in the Philippines for vacation. Since he is Malaysian, he offered me the Malaysian Serama. The Malaysian Serama is the smallest chicken in the world, so I was interested.]
Currently there are approximately five hundred fancy chicken breeders in the Philippines, and most of them joins different competition showcasing the qualities of their chickens.
According to de Guzman and Pajarillaga in a report, these chickens are becoming more and more popular across the country, therefore they are continuing to learn about and do research on every facet of breeding and growing these chickens.
This growing industry in the country is a good source of living since it is popular with kids, who want to have a different pet, fancy chicken is highly recommendable because, it is low maintenance and unique type of pet.
You may also visit: Chicken & Pork Meat Prices Increases Due to Fuel Price Hikes