Netizens In Awe After Learning True Bloodline Of Leni Robredo
ROBREDO TRUE BLOODLINE – Netizens recently learned about the family tree of Vice President Leni Robredo.
For the most part, people already know about the lineage of candidates such as Bongbong Marcos. He was the son of Ferdinand Marcos, who led a dictatorship for 20 years.
But surprisingly, a large number of Robredo supporters don't even know about her lineage – until recently. Economist Mighty Magulang shared the ancestry of VP Robredo on her popular TikTok account.
To the surprise of many, Leni's family tree bared fruits of lawyers and revolutionary heroes. Much like her father, Leni Gerona Robredo is a lawyer. Additionally, she is also an economist.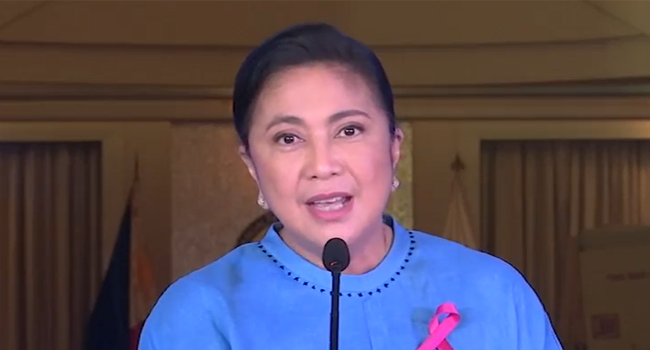 Her father, Antonio Gerona was born in 1933 and worked as a lawyer and a presiding judge of the Regional Trial Court in Naga, Camarines Sur. However, Leni's lineage of lawyers doesn't stop there.
Antonio's father was Melanio Gerona from Bulan, Sorsogon like many of his ancestors. Diving deeper into Leni's family tree we have Julian Antiado Gerona, Melanio's father.
He was a lawyer and was a classmate and close friend of one of the Philippines' heroes, Apolinario Mabini – the "Utak ng Himagsikan" (the brain of the revolution).
Julian served as a colonel in the Philippine Revolutionary Army and fought in the Philippine revolution in 1896. Additionally, he also fought in the Philippine-American War.
Because of this, Colonel Gerona, along with Apolinario Mabini and other patriots, were exiled in Guam. Afterward, he returned to the country in 1903. Then, by November 7, 1903, he was already at the Supreme Court arguing cases. Next, he served as the Secretary for the first Philippine Assembly in 1907.
Here is the link for the sources Mighty Magulang based her video on.
Meanwhile, here are some of the comments netizens had regarding the video:
What do you think about this? Leave your comments below.
READ ALSO: Robredo If Elected, Maintains Drug War Intensified but "In a Different Way"
comment(s) for this post "Leni Robredo True Bloodline Shocks Netizens". Tell us what you think abut this post by leaving your comments below.