Squid Game Filipino Actor Experienced Racism While Staying in South Korea
Filipino actor who played role #276 in Netflix's hit series Squid Game shares racism experience while staying in South Korea.
Christian Lagahit, the Filipino who played Player #276 in the popular Korean series "Squidgame," was recently introduced to the public. However, Pinoy ahjussi had a "unforgettable" experience in South Korea a few years before getting cast in the blockbuster series.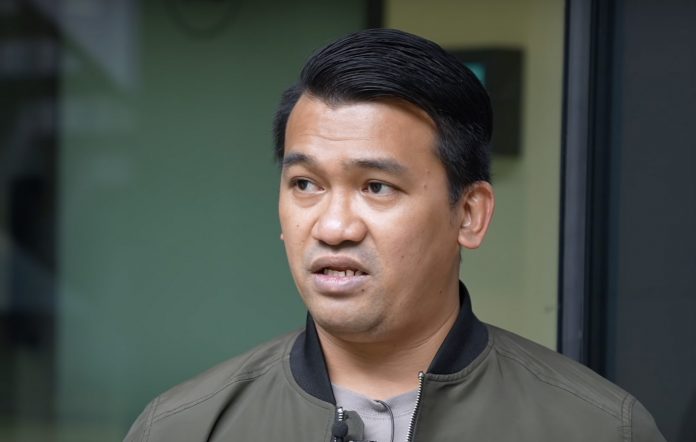 Christian detailed the ostensibly "stereotyping" form of discrimination against foreigners in South Korea in a recent interview with the Asian Boss. In this scene, the actor describes physical and verbal discrimination that he has not experienced.
Christian was still fresh on his one-time ride on a village bus in South Korea a few years ago. It was the last ride, he said, and he was sitting in the rear because the bus was small and only had enough for a few people to sit, so other passengers were already standing.
READ ALSO: Jennylyn Mercado, Dennis Trillo's Special Announcement on '24 Oras'
As Christian was about to squeeze himself into the last seat on the bus, he spotted a man in his dance who appeared to be in his fifties and was staring at him. He disregarded it at first until a cabbage was thrown in his face.
"A few minutes passed by, and I was surprised when something hit my face. She threw a cabbage at my face — straight at my face, "he added.
Christian's glasses were even removed because of the intensity of the cabbage's impact on his face. When he arrived to the bus's floor, it was broken. Christian explained that he was far-sighted and needed glasses.
The element of the incident that hurt Christian the most was when no one helped him, despite the fact that the bus was packed at the time. Despite the fact that the female perpetrator did not talk, a Korean revealed the attack's purpose.
She wants you to get off the bus, according to the other lady.' Because I'm not Korean, and that bus was designed for Koreans — but in Korea, there is no such thing as a foreigner bus. 'You just have to go out,' she added, and Christian agreed.
Christian was supposedly upset since he believed no one would help him at the moment. He has not complained or defended himself because of the discrimination he has experienced.
Even though the woman had exited the bus, the verbal abuse continued. Christian recalls hearing the words, "All foreigners in Korea are horrible people!" yelled at him as he exited the bus.
READ ALSO: Delivery Rider Files Complaint vs 2 TikTokers After Accusing Him as Thief
What are your thoughts on this article? Just feel free to leave your reactions in the comment section.
For more news and updates, follow us on Twitter:@philnews_ph Facebook:@PhilNews and; YouTube channel Philnews Ph