Isko Says Manila Vaccination Registration Site Attacked By Trolls
TROLL FARM ATTACKS – According to Manila Mayor Isko Moreno, the city's vaccination registration site has fallen victim to trolls.
Recently, the mayor had a slew of issues brought his way. Earlier this week, the Department of Interior and Local Government (DILG) ordered a show-cause order for failing to comply with President Duterte's drug-war initiatives.
However, this was quickly revoked as Isko's stint as mayor began a year after the audit on the issue was made. Additionally, social media groups such as Mocha Uson blogs targetted Isko and spread fake news regarding vaccination site overcrowding.
Now, Isko said trolls have been used to attack the city's much-needed vaccination registration websites. Based on an article from ABS-CBN, Isko said their site recorded "1.02 million requests".
Furthermore, he said that it had gotten an average of 133 to 200 requests per minute. As such, he deduced that this scenario was "clearly BOT-triggered". "Based on our experience, we highly suspect that whoever is doing this has a troll farm generating machinery", he added.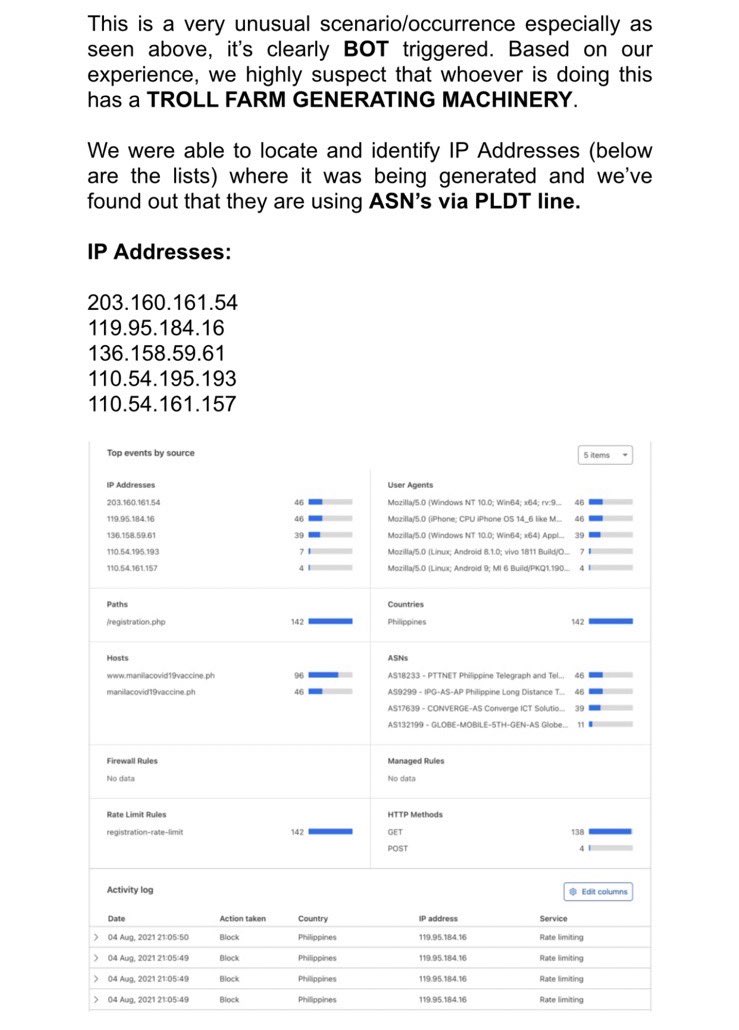 Meanwhile, Isko said he had an idea who was behind the attacks on Manila's vaccination registration websites. But, he said that it would be difficult to point fingers. However, he said that when he is sure, he would surely call out the party behind this.
Unfortunately, if an attack such as this continues, Isko emphasized that the attackers should keep in mind that we are in a pandemic. "Isipin ninyo din kayo may nanay, may tatay, may anak na puwede din magka-COVID. Pag-isipan ninyo maigi sino man gumagawa niyan", he said.
With rumors brewing of Isko running for the presidency in 2022, the Manila Mayor had faced several hits to his name. According to him, the attack on the website may be an orchestrated attempt against his administration.
READ ALSO: Moreno, Pacquiao Becoming Targets?: Netizens React To "Political Circus"