Students In US Don't Need Face Masks If Fully Vaccinated In Classroom
VACCINATED STUDENTS – Both students and teachers no longer need face masks if they are fully vaccinated.
Amid the coronavirus pandemic, schools shifted to an online platform. However, with the vaccine roll-out, more and more students have already gotten inoculated against COVID-19.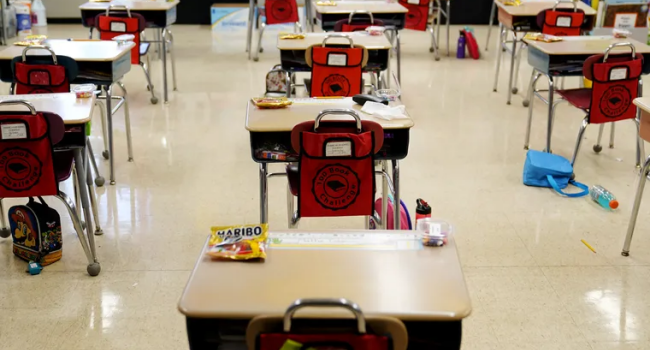 Recently, a new policy allowed federal approval for Pfizer's COVID-19 vaccine for children aged 12 to 15. According to the Center for Disease Control and Prevention (CDC) said:
Indoors: Mask use is recommended for people who are not fully vaccinated, including students, teachers, and staff…

Based on the needs of the community, school administrators may opt to make mask use universally required (i.e., required regardless of vaccination status) in the school,
But, if a community has high infection rates, students and teachers might be required to wear masks. Furthermore, with the presence of the new Delta Variant, communities are urged to tighten basic health protocols.
Still, health officials emphasized that in-person learning returning in fall is a "priority". With this, the government has strengthened its vaccination campaign to inoculate more students and teachers against the virus.
"Achieving high levels of COVID-19 vaccination among eligible students as well as teachers, staff, and household members is one of the most critical strategies to help schools safely resume full operations."
Thanks for reading. We aim to provide our readers with the freshest and most in-demand content. Come back next time for the latest news here on Philnews.
READ ALSO: Kamote Rider Crashed After Flaunting Motorcycle Skills on Public Road