Chapter 8 Noli Me Tangere – "Recollections " (SUMMARY)
CHAPTER 8 NOLI ME TANGERE – Here is the full summary of Chapter 8 of Noli Me Tangere written by Dr. Jose Rizal.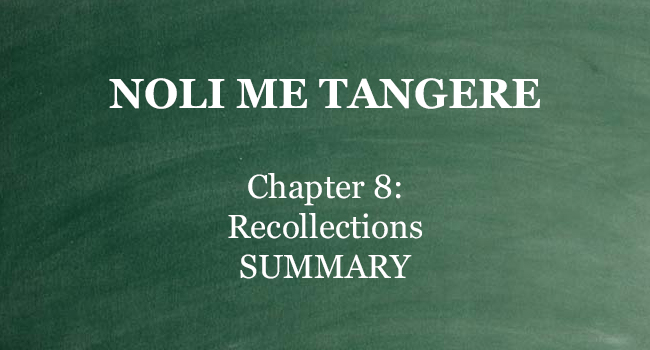 The novel is one of the connected novels that were written by the Philippine national hero Jose Rizal (full name Jose Protacio Mercado Rizal y Alonzo Realonda).
He wrote the novel to make Filipinos see the abuse of power the priests show during the Spanish Colonization period.
The novel has 64 chapters. We are going to read the seventh chapter.
Chapter 8 is entitled "Recollections". Here is the summary of the Chapter:
Aboard a carriage, Ibarra headed to Manila. He was distraught at what he saw in the city: nothing changed while Escolta worsened seven years after he left the country. The situation in the place is uglier and slaves increased further.
On the other hand, the friars are aboard in shiny carriages that are usually rode by the rich people in the country. This made Ibarra even more upset.
His lament slightly subsided when he saw Bagumbayan. There, he remembered the teachings of the friars who taught h,. This gave him the inspiration to take learnings to heart and share this, especially to children, who are considered the hope of the country.
READ ALSO:
Chapter 7 – An Idyl on an Azotea
Chapter 9 – Local Affairs