Rio De Janeiro Mayor Nabbed As Part Of Corruption Probe
RIO DE JANEIRO – Marcelo Crivella, the mayor of Rio de Janeiro, Brazil was recently arrested as part of a probe into corruption there.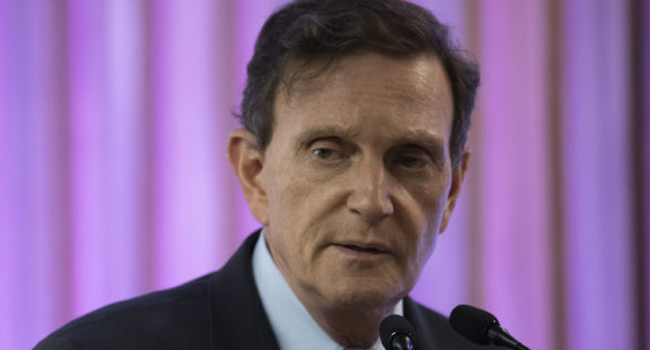 According to Inquirer, Rosa Helena Penna Macedo Guita, the judge who spearheaded the probe, called the mayor "the head of a criminal organization … installed within the Rio mayor's office with the aim of obtaining illicit profits in the most varied ways."
The mayor was arrested at his home in upscale Barra de Tijuca neighborhood before 6 AM.
Crivella, who was nine days away from the end of his mandate, said that he has done the most fight against corruption in the municipality.
"I'm the mayor that's done the most against corruption in Rio de Janeiro. I ask that justice be served,"
He received support from President Jair Bolsonaro at last month's municipal elections but was beaten. The mayor clai,ed to be the victim of political persecution.
Several other people were also arrested as part of the same operation, among them include businessman Rafael Alves, who is alleged to be the behind the operation; as well as Mauro Macedo, Crivella's former campaign treasurer.
Rafael is the brother of Marcelo Alves, the president of the municipal tourism agency, Riotur.
Based on the report, the probe states that companies that wanted to secure contacts with Riotur gave checks to Alves.
"The criminal organization collected at least 50 million reais (around $10 million) from what we've been able to discover,"
Crivella claimed in his re-election campaign that his opponent Eduardo Paes, who beat him by 64 percent to 36 percent, would be in jail for corruption.
What do you think of this report? How will you react to this? Let us know more about it in the comments below.

READ ALSO: PH Negotiations For Novavax Vaccine To Start Soon Says Distributer
Check out our latest news at philnews.ph or in our following social media pages
Facebook: /PhilNews
Twitter: @PhilNews247
Instagram: @philnewsph