Everywhere At The End Of Time – A Series Of Six Albums About Dementia
EVERYWHERE AT THE END OF TIME – In this topic, we are going to know about Everywhere At The End Of Time, a series of six albums about dementia.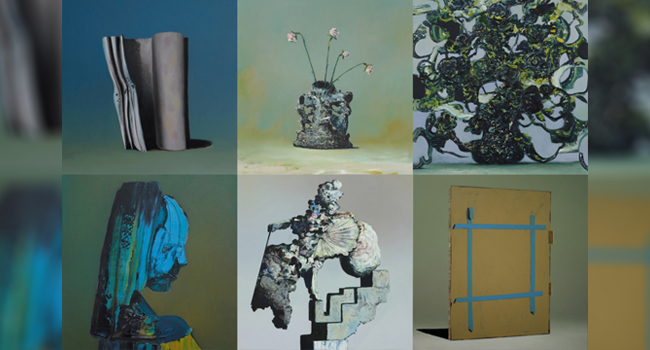 About Dementia

The World Health Organization describes dementia as a syndrome which is usually of a chronic or progressive nature, where there is a deterioration in cognitive function, which is beyond what is expected from normal aging.
This illness affects memory, thinking, orientation, comprehension, calculation, learning capacity, language, and judgement. The only thing it does not affect is Consciousness.
Dementia is the result of variety of diseases and injuries that affect the brain, among the commonly known causes include Alzheimer's disease or stroke.
Everywhere at the End of Time

The series is created from 2016 to 2019 by James Leyland Kirby, who goes by the alias The Caretaker. Basically, the series explores and depicts memory loss and Alzheimer's disease.
The totality of the sound is made from samples of a wide variety of records and wax cylinders, and primarily of ballroom music which dates back to 1920s to the 1940s
It has six albums or stages, wherein each stage depicts what an individual suffering from dementia goes through from early stages until his or her death.
This is the last series, as well as Everywhere, an Empty Bliss, to be released by Kirby under the said alias.
Stages

YouTube channel vvmtest, who uploaded the complete series, described the six stages as the following:
Stage 1

Here we experience the first signs of memory loss. This stage is most like a beautiful daydream. The glory of old age and recollection. The last of the great days.
Composed of twelve tracks.

Stage 2

The second stage is the self realisation and awareness that something is wrong with a refusal to accept that. More effort is made to remember so memories can be more long form with a little more deterioration in quality. The overall personal mood is generally lower than the first stage and at a point before confusion starts setting in.
Composed of 10 tracks

Stage 3

Here we are presented with some of the last coherent memories before confusion fully rolls in and the grey mists form and fade away. Finest moments have been remembered, the musical flow in places is more confused and tangled. As we progress some singular memories become more disturbed, isolated, broken and distant. These are the last embers of awareness before we enter the post awareness stages.
Composed of 16 tracks

Stage 4

Post-Awareness Stage 4 is where serenity and the ability to recall singular memories gives way to confusions and horror. It's the beginning of an eventual process where all memories begin to become more fluid through entanglements, repetition and rupture.
Composed of 4 tracks

Stage 5

Post-Awareness Stage 5 confusions and horror. More extreme entanglements, repetition and rupture can give way to calmer moments. The unfamiliar may sound and feel familiar. Time is often spent only in the moment leading to isolation.

Stage 6

Post-Awareness Stage 6 is without description.
Composed of 4 tracks
The last stage contains four tracks of purely white noise which, according to those who reacted and reviewed it, basically depicts the late stage of dementia. In the last five minutes of the series, which is six and a half hour long, a last melody is played before it cuts to nothing, indicating the last moments of the person.
Full Series

Here is the entire series posted by the said channel on YouTube:
READ ALSO: What Is The Scientific Name Of Great Bougainvillea? (ANSWER)
comment(s) for this post "Everywhere At The End Of Time – A Series Of Six Albums About Dementia". Tell us what you think abut this post by leaving your comments below.