Erik Matti Questions His Existence Following Traumatic Incident In Negros
ERIK MATTI QUESTIONS EXISTENCE – Renowned Filipino filmmaker Erik Matti shares his experience that made him question everything.
Matti had previously been criticized for his harsh words against Korean dramas and other foreign films. However, his track record and contributions to the Filipino film industry are to be respected in high regard.
Meanwhile, an article from Inquirer reported how Matti experienced PTSD from making "Island of Dreams" for HBO. Furthermore, because of his film, Matti won the best director for a scripted TV program trophy at the first-ever ContentAsia awards.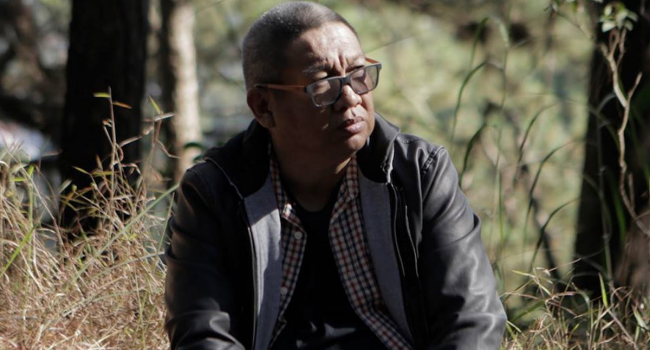 The director recalled the traumatic experience when he was stuck on an island in Sipalay in Negros Occidental. As per the article, Matti said: "We got stuck on an island in Sipalay. Nabalahaw kami because of the low tide".
Due to the low tide, the big ship that ferried them from the port needed to go back to deep waters. So, Matti and his crew had to be ferried on two small boats which could carry up to 10 people. Along with this, they still had a lot of equipment.
However, because Matti saw himself as the captain of production, he thought it would only be right for him to go last. But, when it was his turn to be ferried to the big ship, it was already dark with the grown bigger.
Since it was late, they agreed to board a banca that was good for five. The problem was, there were still nine people that needed to be ferried. But, as they were getting married, Matti recalled:
"We couldn't get close to the big ship enough to board it, so the boatman had suggested to just continue riding the small boat until we reach the main island. I agreed, but I kept thinking about what would happen to us if our boat capsized because of the huge waves. Eventually, the Coast Guard spotted us and helped us with the transfer"
Because of this, Matti was so traumatized that he had to seek professional help and began taking antidepressants and antianxiety medication. Additionally, he had sleepless nights that had him questioning his existence.
READ ALSO: Director Erik Matti Outraged Netizens After Cursing at Filipinos Who Voted for Duterte
comment(s) for this post "Erik Matti Questions His Existence Due To This Incident". Tell us what you think abut this post by leaving your comments below.