DepEd Says Students Must Share Modules In Rotation Basis
SOME STUDENTS MUST SHARE MODULES – Another issue persists as the Department of Education reported a lack of budget to support students.
Amid the coronavirus pandemic, DepEd opted for two systems for students to pursue their education – Online classes and modular learning. On its own, online classes have been received negatively by students with thousands calling for an academic freeze.
Meanwhile, modular classes which are catered towards those with poor internet connection, or those with a lack thereof, now have another problem. According to an article from Inquirer, some students needed to share modules on rotation basis.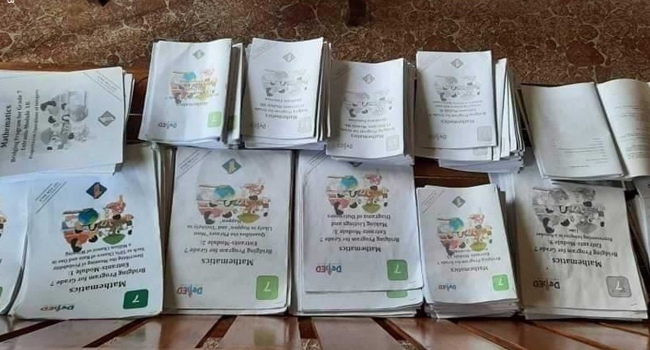 Education Undersecretary Diosdado San Antonio asserted that having a rotating schedule for the modules is allowed. Furthermore, he emphasized that a maximum of four students may hold the same module. Along with this, he said the modules would be disinfected before it's passed along the next student.
Naturally, this caused concern for many, especially ACT Teachers Partylist Rep. France Castro. According to him, students should be able to get a 1:1 ratio with the modules.
Likewise, Agusan del Norte 1st District Rep. Lawrence Fortun also expressed that some teachers were already going out of their way to look for help with printing of the modules.
As per the article, he said:
I believe this is quite alarming because I suppose our teachers cannot proceed with their instruction unless these modules are available and accessible for our students first and foremost.
However, DepEd Undersecretary Annalyn Sevilla stressed that DepEd would need P35 billion in order to do a 1:1 ration with the modules. Unfortunately, the Department of Budget and Management merely allocated P15 billion for DepEd.
Like this article? READ ALSO: Private School Teacher Sells Goodies to Survive After Losing Job Due to Pandemic