DUTERTE SONA 2020: Militant Groups Protest To Continue Despite Ban From DILG, IATF
DUTERTE SONA 2020 – The protest from somme militant groups will still continue despite being prohibited by the IATF and DILG.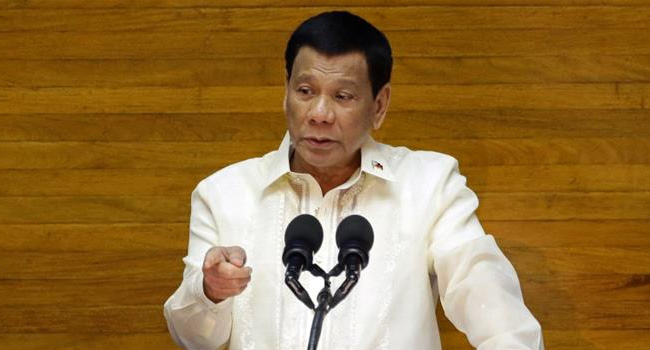 According to DZAR 1026, The Department of Interior and Local Government (DILG) and Inter-Agency Task Force on Emerging Infectious Diseases (IATF-EID) prohibits certain gatherings during the upcoming fifth State of the Nation Address (SONA) of President Rodrigo Duterte,
The said militant groups claim that the constitution allows such gathering and cannot be overpowered by the IATF resolution 57 and DILG memorandum.
Bagong Alyansang Makabayan, one of the said groups, ensured that they will continue on coordinating with the Quezon City LGU, QCPD and Commission on Human Rights to ensure a silent and appropriate activity.
It added that it will comply with health protocol measures such as wearing of face masks, face shield, social distancing, and bringing alcohol.
They also placed other assembly areas around Eliptical Road and UP University Avenue before the welcoming march at the latter area, as well as Commonwealth Avenue.
Based on the report, the said group said that they will not hinder the march to the Batasan Complex, where the SONA will be held.
In the previous report, the groups wanted to protest certain issues like unemployment, militaristic approach in battling against COVID-19, and the implementation of the Anti-Terrorism Law..
VISIT: Protest Movement Against 5th SONA Of Presidente Duterte In Motion
Several groups in different sectors of society have joined together in what they call "SONAgkaisa", Bagong Alyansang Makabayan said.
What do you think of this report? How will you react to this? Let us know more about it in the comments below.

READ ALSO: Generous Cops Donates Some Cash to Delivery Rider Victimized by Fake Booking
Check out our latest news at philnews.ph or in our following social media pages
Facebook: /PhilNews
Twitter: @PhilNews247
Instagram: @philnewsph