Wil Dasovich Claims He Is A Victim To Biased Journalism
WIL DASOVICH – YouTuber Wil Dasovich said that he was a victim of "biased journalism" after having a collaboration with fellow vlogger Nas Daily.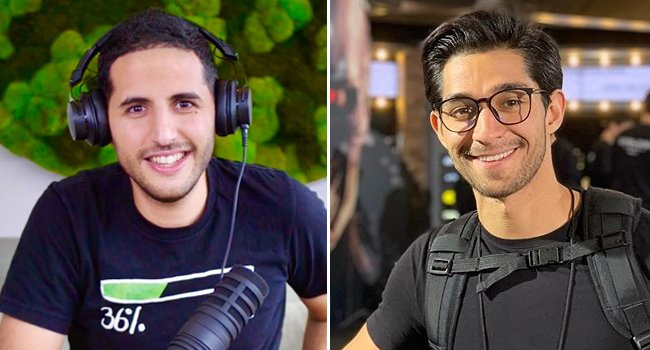 Wil guested on the new podcast channel of fellow vlogger Nuesir Yassin, also famously known as "Nas Daily" who is known for informative one-munite videos.
Inside that podcast, Wil and Nas were having a friendly debate about vlogs being considered as news channels, according to PUSH.
This sparked up controversy, putting Wil in a bad light.
Wil made a YouTube video addressing the controversy, which is the 20th trending, as of the moment.
He began by saying that the podcast about social media in the Philippines initially received positive reviews.
This got worse when an online news posted an article on Twitter which summarized a small portion of a 45 and a half long podcast, which sparked up controversy all over Twitter.
Based on the report, Wil added that his words were taken out of context and he was eventually bashed by netizens on Twitter who did not even listened to the entire podcast.
"People start to alter the narrative to a point where it becomes false information and you start to distance from the truth. These little quotes start to go viral on Twitter and you start trending and this is all from people who didn't even listen to the podcast,"

"In reality this was a fun conversation with no malice, two friends discussing the trajectory of social media news and how it will be consumed moving forward. "

"A few misplaced quotes out of context and your entire credibility, your character, and your whole persona can be destroyed just like that. The huge twist to all of this is that this podcast happened months ago. These quotes were not in direct response to the ABS-CBN shutdown because it hadn't even happened yet."

"When Nas made that quote that if the Philippines goes to war with China then we wouldn't just be playing video games, I agreed with him. I agreed with that statement. But people leave that part out where I agreed with him. Instead they followed it up with a statement that I said earlier in the podcast about how I try to not talk about politics on social media. That's essentially how this whole controversy was created and it's biased journalism and it's taking words out of context. You can literally cancel anyone and discredit them if you take words out of context. And why I don't like to talk about politics is for that very reason. you can use what they say and spin it for whatever ambitions and self-interest. It can create a false narrative and then wrongfully use that against you,"
You can check out the said full podcast here.
As for the entire video of Wil addressing the controversy, you can watch it here:
The video gained 17K likes, nearly 400 dislikes, and 282K views.
Nas commented on Wil, saying that it was an awesome response, pointing out that it was unfortunate how something that innocent can be used as a weapon. Here are his, and other following comments:
"Awesome response! I've never watched a 13 minute video in a while, but I sat through all of this haha. It's unfortunate how something so innocent can be used as a weapon"

Nas Daily on YouTube
"The idea of freedom of speech to these mad people is that all opinions are invalidated unless supports their standpoint."

David Castro on YouTube
"The worst part about this is Wil got hate on twitter on two separate occasions wherein both of those contents were overanalyzed and taken out of context. Hays PH."

Harvey Panlilio on YouTube
What do you think of this report? How will you react to this? Let us know more about it in the comments below.

READ ALSO: Fake Grab Rider Caught on Camera Stealing Valuables From Parked Vehicles
Check out our latest news at philnews.ph or in our following social media pages
Facebook: /PhilNews
Twitter: @PhilNews247
Instagram: @philnewsph
comment(s) for this post "Wil Dasovich Claims He Is A Victim To Biased Journalism". Tell us what you think abut this post by leaving your comments below.