Marcos Denies Asking Rebrand Of Family Image From Cambridge Analytica
MARCOS DENIES ASKING REBRAND – The Marcos camp denied connections to Cambridge Analytica and wanted to file charges.
Recently, Rappler's Maria Ressa interviewed Cambridge Analytica director-turned-whistleblower Brittany Kaiser. During the interview, Kaiser talked about the connections of Cambridge Analytica with candidates of the 2016 elections.
READ: Sen. Bongbong Marcos to Run for Vice President in 2016 Elections
Furthermore, she specifically mentioned the name of then Vice-Presidential candidate, Bongbong Marcos. According to an article from CNN, Kaiser stated:
So we had a request straight from Bongbong Marcos to do a family rebranding… As you call it, historical revisionism, that's exactly what it is. But it's done in a data-driven and scientific way
Cambridge Analytica was a large data-mining firm that specialized in "behavioral microtargeting". However, members of the firm had a debate on whether or not they would take the job offer from the Marcos camp.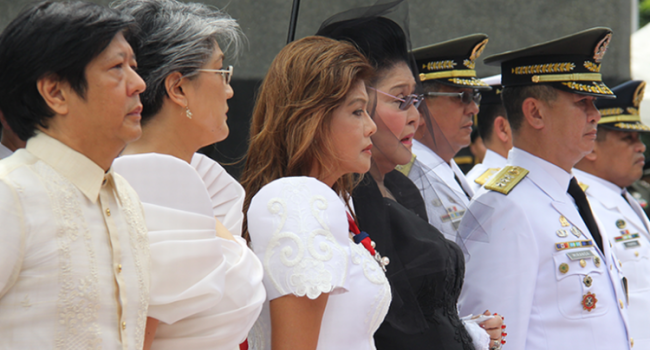 She said that some didn't want to get involved. Meanwhile, their former CEO, Alexander Nix, saw the offer as a "massive financial opportunity" and asked his employees to write a proposal. But, Kaiser did not mention if the deal went through.
After the interview went public on Rappler's website, Vic Rodriguez, the Marcos family's lawyer stated that the news story was patently fake, false, and misleading.
As such, he said that Bongbong Marcos had consulted with his legal team to explore legal options to fight what they call an "injustice". Moreover, among the options they are considering would be filing libel charges against the news outlet.
Thanks for reading. We aim to provide our readers with the freshest and most in-demand content. Come back next time for the latest news here on Philnews.
Like this article? READ ALSO: Urban Legend – The Clone Of Bongbong Marcos Is The One Alive?