Senator Ferdinand "Bongbong" Marcos Jr. finally declared his intention for higher office as he confirmed that he will be running for Vice President and noted that he will support Mayor Rodrigo Duterte should the Davao mayor seek the presidency in the 2016 national elections.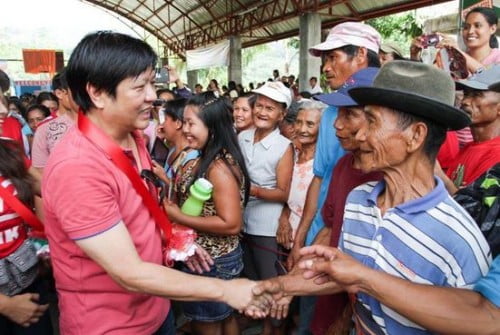 The son of former strongman, Ferdinand Marcos made his declaration to run for vice president on Monday evening, October 5, 2015 through an official statement.
According to the 58-year-old Sen. Marcos, he will campaign against "the politics of personality" which helped cause poverty and corruption.
"I believe that elected officials have an obligation to our people to help change the course of our nation's history by banishing the politics of personality which to me is one of the primary causes why our country today has become a soft state where the rich become richer, the poor become poorer, graft and corruption is endemic," he said.
The former Ilocos Norte governor, Sen. Bongbong Marcos also revealed that he will support the tough-talking Davao City Mayor Rodrigo Duterte should the mayor decide to run for President in the 2016 national elections despite the fact that Duterte has yet to make a final decision on whether or not to run for president.
Sen. Marcos also said he decided against running with opposition standard-bearer Vice President Jejomar Binay despite talks that spanned two months. With the declaration of Sen. Marcos, to run for Vice President, he became the third member of the Nacionalista Party to run for Vice President after fellow Nacionalista Party members Sen. Antonio Trillanes IV, Sen. Alan Peter Cayetano declared to run for Vice President.