Huge Swarms of Locust Attack India & Destroyed Crops
India is currently experiencing the worst locust attack in 27 years as the huge swarms of insects destroyed the crops.
On Monday (May 25, 2020), the residents of western and central India were alarmed after millions of insects flying over several towns in the area. it was the worst plague in nearly three decades.
The agriculture department reported that the pests have already destroyed around 50,000 hectares of cropland. Agriculture commissioner Dr. Om Prakash said that the insects are searching for food after experiencing food shortage since it is a non-agriculture season.
The warning center said that India last witnessed this scale of locust swarms in 1993. The pests also left many farmers struggling due to damage of cropland amid the strict implementation of coronavirus-related lockdown.
The Indian residents clanged their kitchenware and utensils to drive the insects away. Some of them even used firecrackers to shoo away the locusts but their efforts seem useless due to the massive amount of insects.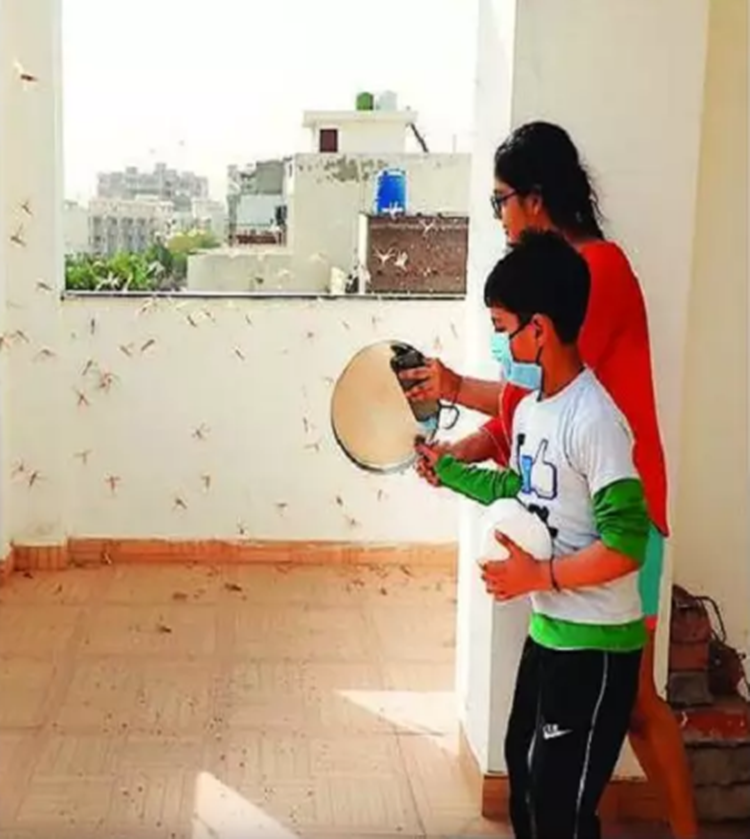 The agriculture department has already sent out drones, cars, tractors, and sprayed insecticides and killed thousands of insects. However, there is still a lot of remaining insects perched on high trees, which is inaccessible.
"We have been targeting the pests by spraying insecticides at night on trees when they settle. While thousands are killed, the remaining perched on high trees moves towards other areas," Prakash said.
What can you say about this? Just feel free to leave your comments and reactions to this article.
Read Also: Worst Locust Swarm in Decades Invades East Africa, Destroy Lot of Crops
comment(s) for this post "India Experiences Worst Locust Attack in 27 Years & Destroy Crops". Tell us what you think abut this post by leaving your comments below.