Man Punches Daughters During Heated Argument (VIDEO)
MAN PUNCHES DAUGHTERS – A netizen on Facebook uploaded a disturbing video that showed domestic abuse.
Facebook Page IyaN NaH uploaded a video showing how a man punched his own daughters during a heated argument.
At the start of the video, you see the mother trying to get in between the father and her daughters. The father, enraged, started to punch one of his daughters.
Because of the heated physical confrontation, the mother of the children fainted after several attempts of calming down the situation.
Concerned, the father came to take a look at the fainted person. However, he was then smacked in the head with an object by one of his daughters.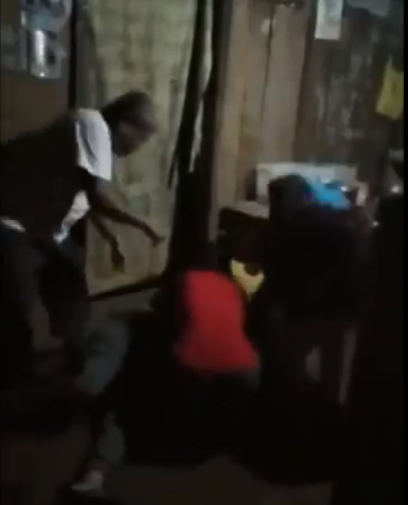 This led him to begin another round of assaults. He punched his daughter that smacked him in the head but stopped after one daughter pleaded him to stop.
As the daughters checked up on their mother, the man slapped one of them. This led the others to attack him. Following this, the man began punching again, hitting another daughter.
The girls began to throw objects at their father as he called for a ceasefire. At that time, he was in a full defensive stance ready to punch again.
In the video uploaded, you could hear the girls screaming at the top of their lungs "lumayas kana, lagi mo kaming minumura, mga anak mo ba kami?!".
As the video came to a close, all the shouting and the screams quickly turned into tears.
Their mother was still left unconscious on the floor. They were pleading to their mother to get back up but got no response.
The daughters screamed at the man and said: "Lumayas na kayo tatay, hindi kana namin kailangan dito". However, the father replied with "Hindi sa inyo 'tong bahay, wala na kayong titirhan".
See the full video below:
READ ALSO: Pinoy OFW Shares His Worst Experience in Japan (Video)
comment(s) for this post "Man Punches Daughters During Intense Argument (VIDEO)". Tell us what you think abut this post by leaving your comments below.