Philippines 4th In World's Highest Number Of Online Threats, As Of 2019
HIGHEST NUMBER OF ONLINE THREATS – Cybersecurity firm Kaspersky said that the Philippines is ranked 4th in the world's highest number of online threats as of 2019.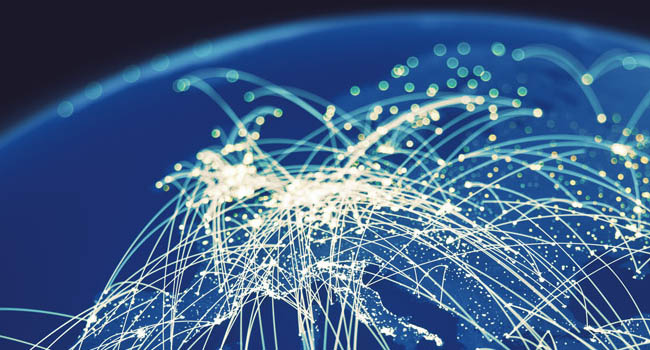 According to GMA News, the current rank in 2019 is seven ranks higher than 2018's rank of 11th.
The firm added that its tech monitored and blocked at about 28 million internet-borne attacks on users in the Philippines.
This is about 44.4% of Kaspersky users in the nation. Among them are 26.62% individual users and 7.58% business users.
Most web threats detected for the period were recorded in Nepal, Algeria, and Albania.
Philippines was then followed by the nations of Djibouti, Mongolia, Belarus, Tunisia, Bangladesh, and Azerbaijan.
"As far as web threats are concerned, among the noticeable changes we've seen in the region reflect the same scenario worldwide — strong activity of web-miners in the beginning of the year followed by a dropdown,"

"There was also a growth of online skimmers that we've recorded. In the case of local threats, the overall situation in SEA is the same — there's a drop in the number of cryptocurrency miners and a slight decrease in crypto ransomware,"
Despite this, the cybersecurity firm said that there were only 1.5 million malicious hosting incidents observed and blocked in the nation in 2019 from 2 million in 2018.
"In the Philippines, we believe the stern warnings against the use of cryptocurrencies and the newly enacted law which imposes harsh penalties against bank account fraudsters and credit card skimmers, are among the possible reasons for the changes in numbers,"
As per the report, Republic Act No. 11449 or known as the Access Devices Regulation Act of 1998 or An Act Providing for Additional Prohibitions To and Increasing Penalties for Violations of Republic Act No. 8484 was signed by President Rodrigo Duterte in August 2019.
In the RA, anyone caught hacking a bank's system and stealing more than 50 cards will face life imprisonment and pay fines ranging from ₱1 million to ₱5 million.
"Despite these though, we can't drop our guards and be complacent,"

"The overall increase in awareness and level of security among individual Internet users and businesses only means that typical attacks will be more difficult to carry out. And we see that cybercriminals will intensify their efforts towards social engineering tactics more and will veer away from PCs to focus on attacking mobile devices and other internet-connected hardware,"
What do you think? How will you react to this? Let us know more about it in the comments below.
READ ALSO: PHOTOS: Hostage Situation V-Mall In Greenhills, San Juan
Check out our latest news at philnews.ph or in our following social media pages
Facebook: /PhilNews
Twitter: @PhilNews247
Instagram: @philnewsph