Is it true that Sheryn Regis has a relationship with a Pinay celebrity?
Kapamilya singer Sheryn Regis allegedly is in a relationship with a Pinay celebrity as a source revealed.
For quite a while, Sheryn took a break from the entertainment scene in the Philippines. However, she continued doing shows in the US where her family is also based. Late last year, she made her comeback and it was well-received by her Filipino fans.
During her recent interview on Tonight With Boy Abunda, she revealed her struggles when she was diagnosed with thyroid cancer. On the other hand, when asked about her love life, the singer refused to reveal the real status of her relationship with her husband who was her vocal coach and manager.
Reportedly, she can't say anything about this matter because she is thinking about the welfare of their 17-year-old daughter. Based on the article by entertainment columnist Julie Bonifacio in Bandera, they were expecting that Sheryn will reveal her new relationship. However, Sheryn said to talk show host Boy Abunda that she can't say anything or admit anything about it for now.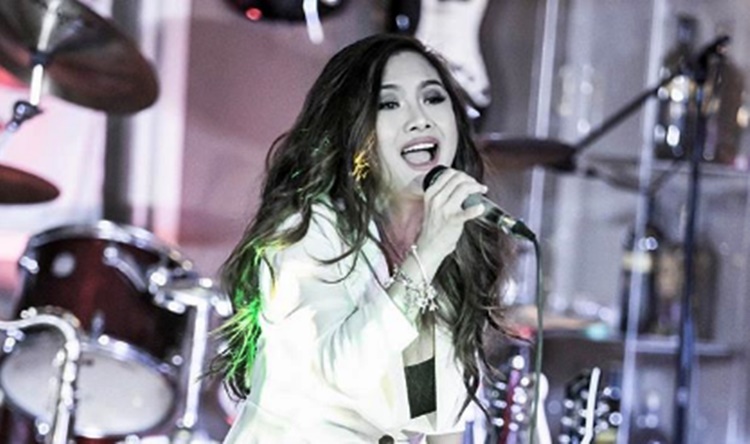 According to Bonifacio, a source revealed that Sheryn Regis is now in a relationship with a Pinay celebrity. Recalling, there was a Pinay, based in the US, who told the columnist in an interview that the singer asked help from her and eventually they had an intimate relationship.
The US-based Pinay allegedly was saddened when the singer just suddenly cut her communication with her. This aspect in the life of Sheryn was expected to be the "malaking pasabog" during her TWBA interview, according to Bonifacio.
It was alleged that the Pinay celebrity who is now in a relationship with the singer is famous in the theater world. The columnist added that they were able to spot this Pinay celebrity on the set of TWBA on the same day as the guesting of Sheryn Regis.
However, Bonifacio refused to reveal the identity of the Pinay celebrity because they did not have a chance yet to talk to the singer about this.
What can you say about this?
READ ALSO: Matteo Guidicelli Public Apology in the Past Demanded by Mommy Divine?