Abusive Employer Finally Apologized to Poor Housemaids She Abused
The viral abusive employer has finally apologized to the poor housemaids she tortured and maltreated under her custody.
Previously, helpless housemaids Rhea Tubia and Angeline Tubia went to veteran broadcaster Raffy Tulfo to seek help and file complaints against their cruel employer Trifona Selma for allegedly abusing them.
The two household employees said that Selma allegedly abused and maltreated them repeatedly. The workers endured several injuries and wounds from the hands of their abusive employer.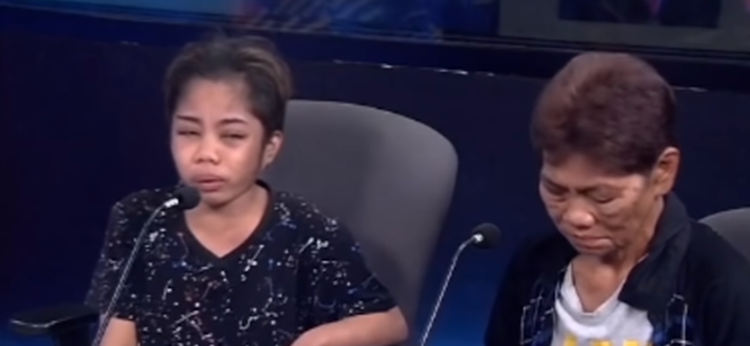 Rhea also revealed that Trifona cut her ears, removed her nail, struck by arnis, mauled, struck by a knife at the neck, and burned her clothes and other important documents. The helpless employees said that Selma is also abusing her own nephew and other workers.
Recently, the abusive employer apologized to Rhea and Angeline for her wrongdoings. She also asks forgiveness from her nephew but the victims refused to forgive her and decided to pursue the case.
The poor workers will remain under the custody of Raffy Tulfo until the result of Medico-Legal will be released. Tulfo also offered a small business to Tubia family and ensure that Selma will go to jail.
The social media users expressed their reactions to the video:
"Justice will prevail! Waiting for the healing and moving on of Nanay at Rhea Mae! God Bless you two! Sana maupdate kami kung ano ang buhay nyo in 6 months."
"Parang c judy ann santos tong c trifona,,,, BEST ACTRESS OF THE YEAR"
"walang luha!!!masakit !!!wala bang tubig sprayhan 🤣🤣🤣 laughtrip talaga si idol😁 ikulong yan walang awa yan si Trifona"
"JUSTICE " for Daughter and Mother as well as the cousin that woman who maltreated the 3 guy's is unforgiven , Justice must prevailed and to see that evil woman be rotten in hell please join with her evil daughter too."
What can you say about this? Just feel free to leave your comments and reactions to this article.