Boxing Legend Manny Pacquiao, Under Same Management With Connor McGregor
PACQUIAO, McGREGOR UNDER SAME MANAGEMENT – Boxing legend, Manny Pacman Pacquiao has chosen a new sports management team.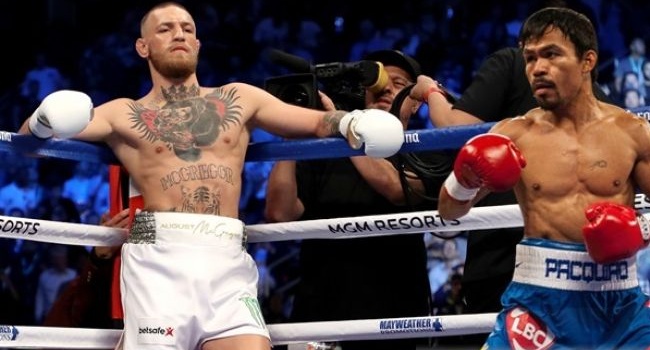 The fighting Senator's transition to Paradigm Sports Management was announced Wednesday morning. Also, signed under the same management team was UFC superstar Connor McGregor.
The agency founded by Audie Attar had announced that the Pacman had signed with them under a "full-service representation".
We're very excited to announce that Manny Pacquiao has signed with PSM for full service representation! Manny is one of the greatest boxers of all time & we look forward to working with Arnold, Ping and the rest of the team back in Manila to maximize his historic career.
Following this, the Notorious Connor McGregor was quick to welcome the latest addition to their camp in his own tweet.
Welcome to the team Emmanuel
So what does this mean in the future? Could there be a potential fight between the Pacman and the Notorious? We'll have to find out as rumors begin to spread. This would be a fight that both UFC and Boxing fans would love to see.
The comment section of McGregor's tweet was full of fans wanting a fight between him and Pacquiao. Twitter user "UFCStats" had this to say:
Let's see if Little Manny wants to dance with the big boys
Following this, a user named "JohnaBCoates" replied with:
"Dance with the big boys" Yeah? Manny Pacquiao has been beating the literal shit out of bigger men his whole life! He would fuck McGregor up real good in a boxing match, you best believe!
What do you think about this? Let us know in the comments below!
Thanks for reading. We aim to provide our readers with the freshest and most in-demand content. Come back next time for the latest news here on Philnews.
Like this article? READ ALSO: Kobe Bryant Dead: Manny Pacquiao Pays Tribute To NBA Legend