What Is "Nana" In English? (Answers)
NANA IN ENGLISH – There are several Filipino words that do not have a direct translation in English, that's why we need context to fully translate them.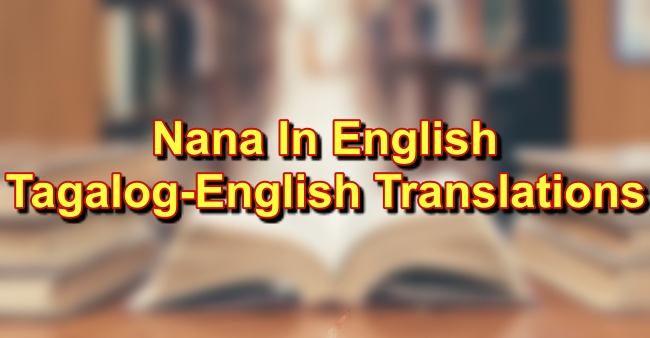 In English, "nana" is described as "pus" or the discharge from a wound. It is a whitish-yellowish, or brown fluid that builds up at the site of an infection.
Meanwhile, the word "Magnana" means the "pus is going to form" or "fester". Another word to look out for is "nagnana" which means the pus had already formed.
Here are some example sentences:
Nagnana na ang sugot sa kamay ko.
Hindi ko namalayan pero may nana na pala yung sugat ko sa paa.
Huwag mo nang hintayin na magnana ang sugat mo, Peter.
In English, these sentences could be translated as:
The wound on my hand already developed pus.
I didn't notice that there was already pus on the wound on my leg.
Don't wait for your wound to fester, Peter.
Thanks for reading. We aim to provide our readers with the freshest and most in-demand content. Come back next time for the latest news here on Philnews.
Like this article? READ ALSO: Kabag In English: Tagalog-English Translation Of "Kabag"