Ateneo Scientist Studies Coconut Oil As Treatment Against nCoV
ATENEO SCIENTIST – An Ateneo scientist recently proposed studying the potential use of coconut oil as treatment for novel coronavirus.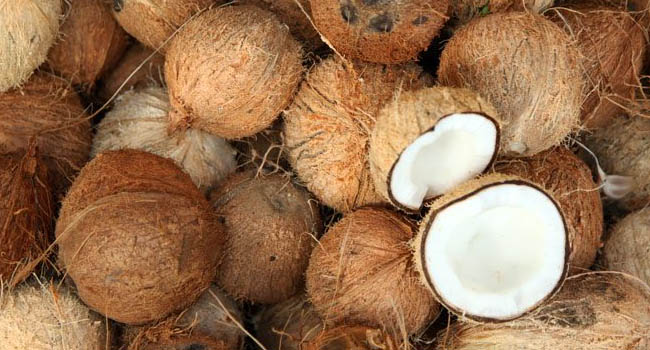 According to PhilStar, Ateneo de Manila University emeritus Fabian Antonio Dayrit said that along with other derivatives found within the coconut oil is lauric acid, which is used in a wide range of products for its antiviral properties.
Dayrit, as well as physician Mary Newport from the Spring Hill Neonatology in the United States wrote the following in the paper published in the Ateneo:
"Several researchers have been designing drugs to specifically target protease enzymes in coronavirus, but testing for these drugs is many months away,"

"What if there is a treatment candidate against the coronavirus that might already be available and whose safety is already established?"
The paper also said that three mechanisms have been proposed to describe the antiviral activity of lauric acid and its derivative called monolaurin.
The paper added that various research have proven that they aid to the disintegration of the virus envelope, inhibit late maturation stage of the virus and prevent the binding of viral proteins to the host cell membrane.
The writers proposed the enactment of the clinical study on patients with the novel coronavirus (nCoV), adding that coconut oil and its derivatives have ben proven safe and effective antiviral compounds in both humans and animals.
"Because of the antiviral and antibacterial protection that it provides to animals, coconut oil, as well as lauric acid and monolaurin, is used in farm animals and pets as veterinary feed supplements in chicken, swine and dogs,"

"Monolaurin has been shown to effectively protect chicken against avian influenza virus,"
As per the report, Dayrit and Newprt also suggested a clinical study that would compare the effect of various derivatives of coco oil to the patients.
"Given the considerable scientific evidence for the antiviral activity of coconut oil, lauric acid and its derivatives and their general safety, and the absence of a cure for nCoV, we urge that clinical studies be conducted among patients who have been infected with nCoV," 

"This treatment is affordable and virtually risk-free, and the potential benefits are enormous," 
So far, the World Health Organization (WHO) said that there is no scientific evidence that would suport claims for various nCoV cures.
Among those debunked were the consumption of garlic, regularly rinsing the nose with saline solution, and applying sesame oil on the skin.
What do you think? How will you react to this? Let us know more about it in the comments below.
Check out our latest news at philnews.ph or in our following social media pages
Facebook: /PhilNews
Twitter: @PhilNews247
comment(s) for this post "Ateneo Scientist Studies Coconut Oil As Treatment Against nCoV". Tell us what you think abut this post by leaving your comments below.