Brazilian President Jair Bolsonaro Calls Young Activist Greta Thunberg A "Brat"
BRAZILIAN PRESIDENT – Swedish environmental activist Greta Thunberg was labeled a "brat" by Brazilian President Jair Bolsonaro.
Following a previous article, the president of Brazil Jair Bolsonaro accused the Hollywood star Leonardo DiCaprio of funding some people to set the Amazon rainforest on fire. Lots of people cry in anguish as the forest continues to burn.
The 45-year-old actor and philanthropist reacted to the Brazilian politician's accusations. He said he will never let the politician get in the way of his support of the rainforest.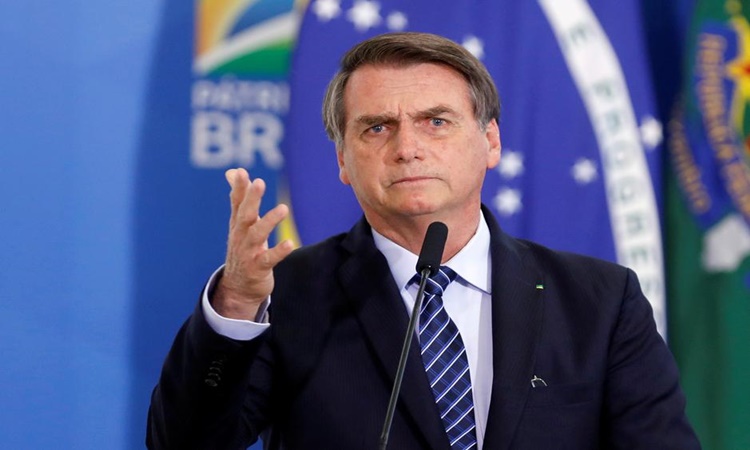 Based on a report from TIME, Jair Bosonaro called the young activist Greta Thunberg a "brat" on Tuesday, December 10. His statement came after she expressed her concern about the slaying of the indigenous Brazilians in the Amazon forest.
On Sunday, the Swedish environmental activist Tweeted about the death of 2 indigenous people in Maranhao state.
"Greta said that the Indians died because they were defending the Amazon," he told the reporters.
"It's impressive that the press is giving space to a brat like that," he added, using the Portuguese word "pirralha."
Following the Brazilian president's comments, Greta Thunberg changed the bio on her Twitter account to "Pirralha." She speaks for the youth demanding change to fight climate change.
According to the report, the activists' comments about the slaying of the indigenous people in the Amazon came as the United Nations hosted the international climate change conference.
Bosonaro's comments to the young environmental activist elicited reactions from the netizens. Here are some of their comments on the post:
@PaoloGuggia: "Yup. She is the most amazing brat in the world. Get over it. Thank you Greta!!"
@RoyDeLaRosa2: "I'd have to disagree she's more of a inspiration"
@jhanford1: "WTF is wrong with that guy? Seriously."
@MamaveranoLamat: "A brat is simply a kid that won't be controlled by the adults in their life. I'd take it as a compliment."
What can you say about this article? Leave your comments and reactions below.
comment(s) for this post "Brazilian President Calls Climate Activist Greta Thunberg A "Brat"". Tell us what you think abut this post by leaving your comments below.