Summary Of Maragtas – The Legend Of The Ten Bornean Datus
SUMMARY OF MARAGTAS – In this topic, we will now read and discover the summary of Maragtas, or The Legend of the Ten Bornean Datus.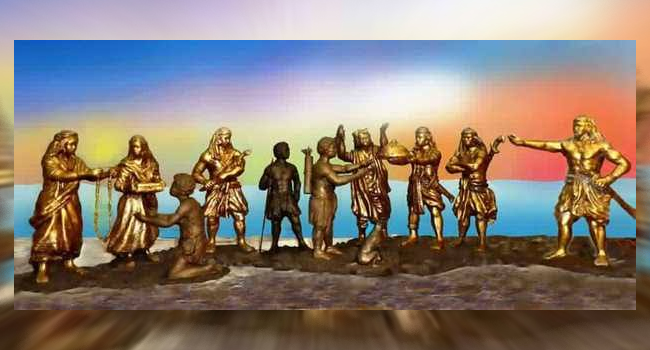 According to Libreamarkjoseph, also known as The Legend of the Ten Borneon Datus or the Maragtas Chronicles of Panay, it is the history of rulers of the Panay island in Western Visayas.
This was during the time of ten Malay datus that live in the island of Borneo. It is said that the ten datus are said to be the ancestors of Philippines in the precolonial era.
The Ten Datus | Wives
Datu Puti | Pinangpangan
Datu Sumakwel | Kapinangan
Datu Bangkaya | Katurong
Datu Paiborong | Pabilaan
Datu Paduhinogan | Tibongsapay
Datu Dumangsol
Datu Libay
Datu Dumangsil
Datu Domalogdog
Datu Balensuela
Here is the summary of the story:
There are ten Bornean rulers who escaped the cruel ruler Sultan Makatunaw. Datu Puti, as well as nine datus aimed to leave Borneo.
The ten datus ventured into the night with their boats across the ocean. They at first thought that they will die in the middle of the sea but they finally reached the island of Panay and made friends with the tribe called that Aetas led by chief Marikudo.
At first Marikudo was terrified of the Bornean datus but Datu Puti ensured that they had peaceful intentions. Both parties eventually entered into a trade alliance.
During the feast held by Marikudo, the chieftains negotiated the purchase of Panay Island for a golden salakot. The Aetas agreed since the island is overwhelmingly vast.
This led to the birth of the precolonial Philippine culture and population and the Borneans and Aetas lived in peace and harmony.
READ ALSO: Summary About The Legend Of The Mayon Volcano
comment(s) for this post "Summary Of Maragtas – The Legend Of The Ten Bornean Datus". Tell us what you think abut this post by leaving your comments below.