Cops Say Mom Tells Kids To Take Off Seat Belts Before Purposefully Crashing Car
MOM – Police said a mother in instructed her kids to take off their seatbelts before she crashed their van on a tree on purpose.
Lots of mothers would admit that being a mother is not that easy. That's the reason why wealthy moms would pay for someone to look over their child.
However, mothers who cannot overcome the difficulty of motherhood just give and leave their children in the orphanage of their relatives. Lots of people can help moms who can't handle their child or life very well like their families, friends, and doctors.
There was a terrible incident recently about a mom and her four children. Based on a report from CNN, cops said the mother told her children to remove their seatbelts and stretch out their hands before she purposefully crashed their van.
Police officers charged the woman from Florida named Calicia Williams with an attempted murder case after the incident. Her children were between 7 and 13 years old.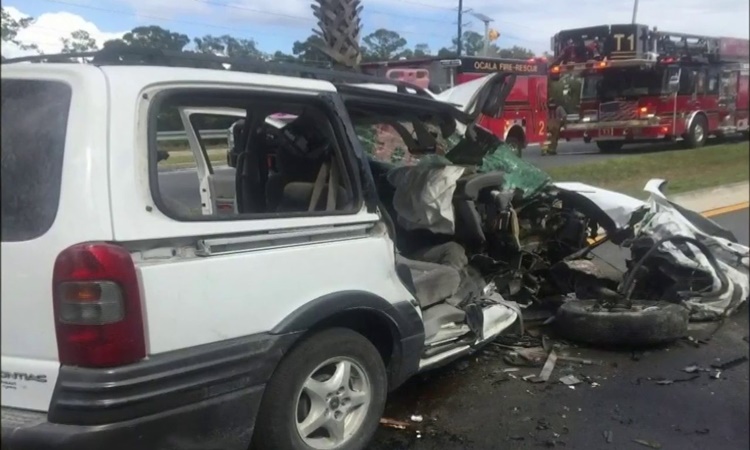 According to the report, cops said the mother was speeding and instructed her kids to take off their seatbelt. She said something to her children before she crashed the car into a tree.
"The devil can't hurt you, he only hurts bad people… you have the light of Jesus in you and only Jesus can cure us," she said, according to the police.
The mother was standing outside the car when the cops arrived. Williams told a police officer that her husband cast an evil spell on her and caused her to slam their vehicle. She also confessed that she had "cannabis sativa" on her system.
Based on the report, the mother and her four children were brought to a nearby hospital. Fortunately, the kids didn't obtain any serious injury said the cop.
A Florida woman is facing attempted murder charges after police say she told her four children to unbuckle their seat belts and then purposefully drove a minivan into a tree https://t.co/5iCl7KbCOP

— CNN (@CNN) October 4, 2019
Several netizens expressed their reaction to the terrible incident in Florida. Here are some of their comments on the post:
@Raavasuu: "Must have been pretty terrible kids"
@TheLittleHorn2: "Sounds like a "Jesus take the wheel" kinda moment… Poor kids."
@dcmjones: "What is wrong with people?? If you don't want your children, drop them off at a hospital or fire station! Don't try to ki*l them!"
What can yous say about this article? Leave your comments and reactions below.