Netizens React to Ricky Reyes' Statement About LGBTQ+ Issue
RICKY REYES – Gay icon Ricky Reyes' remarks about the LGBTQ+ community and SOGIE bill elicited mixed reactions from the netizens.
Following a previous article, the celebrity hairdresser Ricky Reyes gave his honest opinion about the LGBTQ+ (Lesbian, Gay, Bisexual, Transgender, Queer) rights and SOGIE (Sexial Orientation and Gender Identity and Expression) bill seeking to protect the gay people from discrimination.
The 69-year-old gay icon expressed that the affairs of the LGBTQ+ members should be kept among themselves. Proclaiming to everyone that they are gay is not really necessary.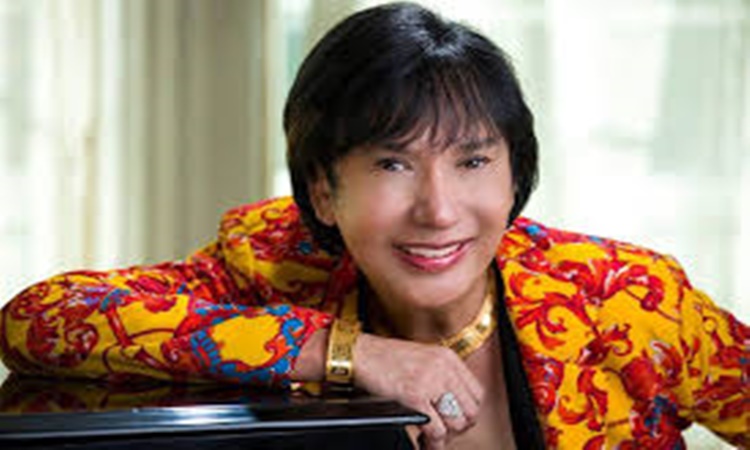 Ricky Reyes said even if they have undergone surgery, he/she will still think like a gay man. He joked that no matter how much you grind them, they will still come out as gay "hamburgers."
The hairdresser said that he does not understand why some gay people have to insist themselves on public establishments that turn them away. He also does not believe in same-sex marriage despite being in a same-sex relationship for more than 4 decades.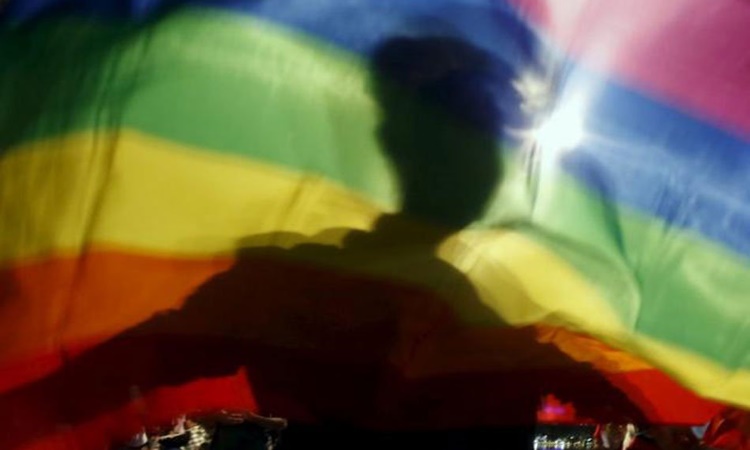 Netizen's reaction to Ricky Reyes' statements were divided. His views gathered both criticism and praise from the online community.
A Twitter user behind @jebtizon said his reactions are obsolete just like how he designs hair.
Ricky Reyes, your views are obsolete. Just like your hairstyles. Please go away.

— Jeb Tizon (@jebtizon) September 10, 2019
@mamser pointed out that the gay icon is coming from a "position of privilege." He disregarded other LGBTQ+ members' experience.
I think ang unfair ng statement ni Ricky Reyes as she is speaking from a position of privilege.

She's recognized and 'accepted' kasi mayaman siya. Just accepting what she's saying is, basically, erasing what others are experiencing.

— Mamser Brienne of Tarts (@_mamser) September 10, 2019
A Twitter user behind @RichFlavored said Reyes is a "traitor" of the LGBTQ+ community. He dug one of his past saying he once terminated an employee for being positive of HIV. He and his management were allegedly found guilty of discrimination.
May humingi ba ng opinion mo Ricky Reyes?
Una sa lahat, napatunayan na'ng isa kang traydor sa LGBTQ community when you've lost the case that accused you of discrimination.
Take your seat, and eat your camote-cue.

— Rich Of All Media 🌈 (@RichFlavored) September 10, 2019
Ricky Reyes lost in a discrimation case filed by his employee because he got cut off from work for being PLHIV. So now wonder he's fcking scared of SOGIE Bill dahil siya unang unang makukulong under this new law.

He's rich and privileged kaya walang pake yan sa kapwa niya bakla.

— zakarii (@zachthebulldog) September 10, 2019
may i remind u all that ricky reyes once fired an employee just bcos he's HIV positive. my point is, he's a clown. and people shouldn't listen to whatever comes out of a clown's mouth. and how do we respond to a clown? WE LAUGH AT IT 😌 pic.twitter.com/1WfvTbkzdA

— devil spawn (@jaredridinghoe) September 10, 2019
Meanwhile, other Twitter users praised Ricky Reyes for his opinions.
Twitter user named Jerry B. Gracio backed the hairdresser for considering her daughter's safety in public restrooms.
If you're a parent, you don't want your daughter to use the public bathroom with a cross dresser mind you. I have gay cousins who have boobs but prefer male cr dahil may lawit sila. Pa iconic iconic kapa selfish ka. Im here for my daughter's safety Ricky Reyes is right.

— Error 404: Ambag not found (@catpy) September 10, 2019
He's older and wiser that's why he knows what's best for the gay community said @azon64.
I admire Ricky Reyes he is older and wiser he knows whats best for the LGBTQ. Respect and listen to him! Yung mga bakla kse nowadays they strive to be noticed and be entitled. Puro pabida!

— MadamAzon (@azon64) September 10, 2019
While @gaaaaaaaaaabbbb protected the celebrity from the gay sector in her post.
Y'all hate Ricky Reyes because you can't lure him into your culture of victimhood & imaginary oppression. Well, people who accept themselves, know their rights & limits DO NOT NEED to be validated by a make-believe, unconstitutional bill by Hontiveros. #NoToSogieBill

— Gabriela (@gaaaaaaaaabbbb) September 10, 2019
What can you say about this article? Leave your comment and reactions below.
comment(s) for this post "Ricky Reyes Anti-LGBTQ+ Remarks Elicits Mixed Reactions From Netizens". Tell us what you think abut this post by leaving your comments below.