Here Are Some Important Things That You Need To Know About Menopause
MENOPAUSE – Here are the causes, signs, symptoms, treatments, and few healthy tips for this natural biological process.
Menopause is the time when a female marks the end of her menstrual cycle that usually begins between the ages 45 and 55. It is diagnosed after 12 months without having a menstrual period indicating that a woman can no longer become pregnant.
The lady's natural biological process includes emotional symptoms, hot flashes, and could even affect both physical and emotional health. It is a normal part of a female's life and it is not considered as a disease or a health condition.
Medical treatment is not required for menopausing women, however, there are several medical treatment and home remedies to ease the symptoms.
Here are some things that we need to know about menopause:
Causes
Reduction of Reproductive Hormones
Chemotherapy
Hysterectomy
Primary Ovarian Insufficiency
Aging
Signs & Symptoms
Irregular Periods
Chills
Night Sweats
Mood Changes
Sleep Problems
Thinning Hair
Dry Skin
Hot Flashes
Reproductive Organ Distress
Loss of Breast Fullness
Treatment
Sleep Medications
Antidandruff Shampoos
Non-hormonal Vaginal Moisturizers
Serotonin Reuptake Inhibitors
Hormonal Replacement Therapy
Low-Dose Antidepressants
Drug Treatment
Health Care
Lifestyle Change
Stay Comfortable
Keep Cool
Regular Exercise
Weight Management
Take Vitamins
Diet Supplement
Manage Sleep Issues
Quit Smoking
Reduce Alcohol Intake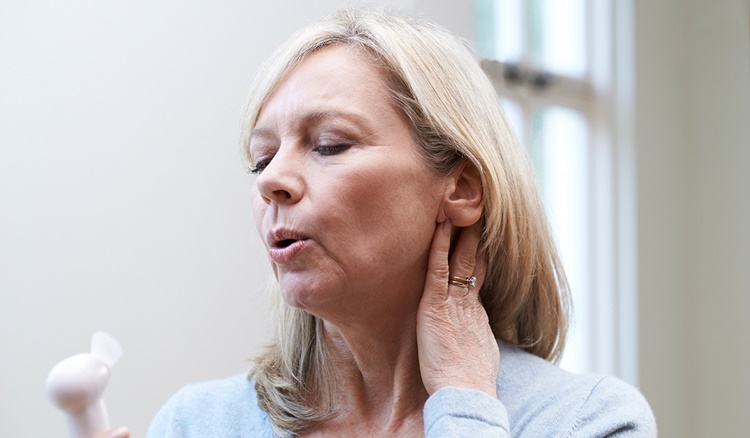 What can you say about these health tips? Just feel free to leave your comments and reactions to this article.
comment(s) for this post "MENOPAUSE: Causes, Signs, Symptoms, Treatment & Health Care". Tell us what you think abut this post by leaving your comments below.