What Is Drawing? Definition, Materials And Techniques | Visual Art
WHAT IS DRAWING – In this topic, we will now know what is drawing, the materials used, and techniques you need to know about this art form.
There are seven known forms of visual art, which is basically something that is created for the purpose to be seen by the people, thus, the term "Visual"
We are going to tackle one of the seven forms of art called drawing. So let us start by asking what exactly is drawing.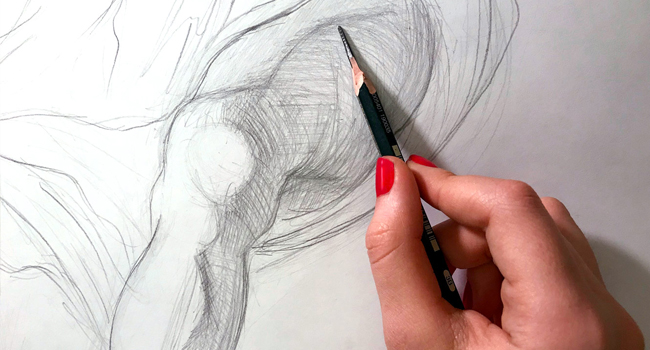 Definition
As a form of visual art, it involves the person or artists using various instruments related to this form to mark any two dimensional surface like paper. There is no exact term as what to call people that does this form of art like those who paint (painter), or those who sculpt (sculptor).
Materials/Medium
There are two types of materials involved in this art form, the instrument; and the surface.
Here are the following materials:
Instrument

Graphite (most common)
Charcoal (commonly used for shading)
Watercolor Pencils
Pastels
Conté sticks or crayons
Silverpoint
Marker
Pen and Ink

Ink Pens
Caligraphy Pens
Fountain Pens
Speedball

Surfaces

Newsprint and typing paper
Tracing paper
Cartridge paper
Bristol Board
Illustration Board

Other tools

Drawing table
Sharpener
Eraser
Compass (for drawing circles
Ruler
Set square
Drafting or masking tape
Technique
Hatching (shading via parallel lines)
Smudging
Cross hatching (shading via parallel lines overlapping another shade of parallel lines)
Stippling (shading via dots)
Scribbling
Line art
Sgraffito
comment(s) for this post "What Is Drawing? Definition, Materials And Techniques | Visual Art". Tell us what you think abut this post by leaving your comments below.