Here is the Midwifery Board Exam Result August 2019 (SPLE) Including The Full List of Passers
The Professional Regulation Commission is about to release the Midwifery Board Exam Result August 2019 (SPLE).
The Midwifery Special Professional Licensure Exam (SPLE) including the list of passers, top passers, top performing and performance of schools will be available on this website after it will be released by PRC.
The August 2019 Midwife SPLE have been given at PRC testing centers in Riyadh, Jeddah, and Al-Khobar, KSA; Abu Dhabi, UAE; Doha, Qatar; Al Ahmadi, Kuwait; and Manama, Kingdom of Bahrain on August 12-13, 2019.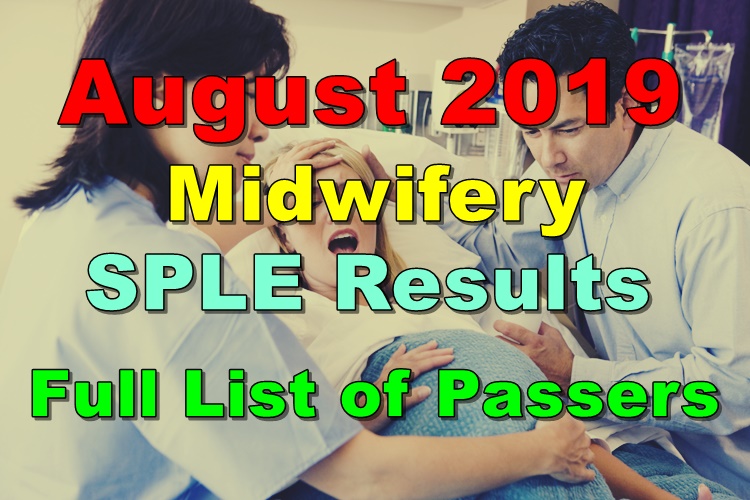 PRC Board of Midwifery headed by its Chairman, Dr. Alejandro R. San Pedro and its members, Dr. Remy B. Dequiña, Dr. Josephine H. Hipolito, Dr. Lolita I. Dicang and Ms. Rhodora L. Lopez administered the licensure examinations.
Here is the List of Passers:
Roll of Successful Examinees in the
MIDWIFE LICENSURE EXAMINATION (SPLE)
Held on AUGUST 12 & 13, 2019 Page: 2 of 2
Released on SEPTEMBER 10, 2019
Seq. No. N a m e
1 ABELLANOSA, SUSAN LOVE PACACO
2 AKMAD, MALEJA DARPING
3 ALI, KADIGUIA MAMOKHAN
4 KULONG, SHARWENA MUKSAN
5 MASTURA, JOHARIA MOKAMAD
6 TAHIR, MOHDINA EBRAHIM
NOTHING FOLLOWS…………………..
Here are the Top 10 Passers:
Updating…