Malacañang Palace To Allow The Use Of Dengvaxia Amid Dengue Rise
MALACAÑANG PALACE – As the number of dengue cases increases, the Malacañang Palace is open to allow the use of the controversial Dengvxia vaccine.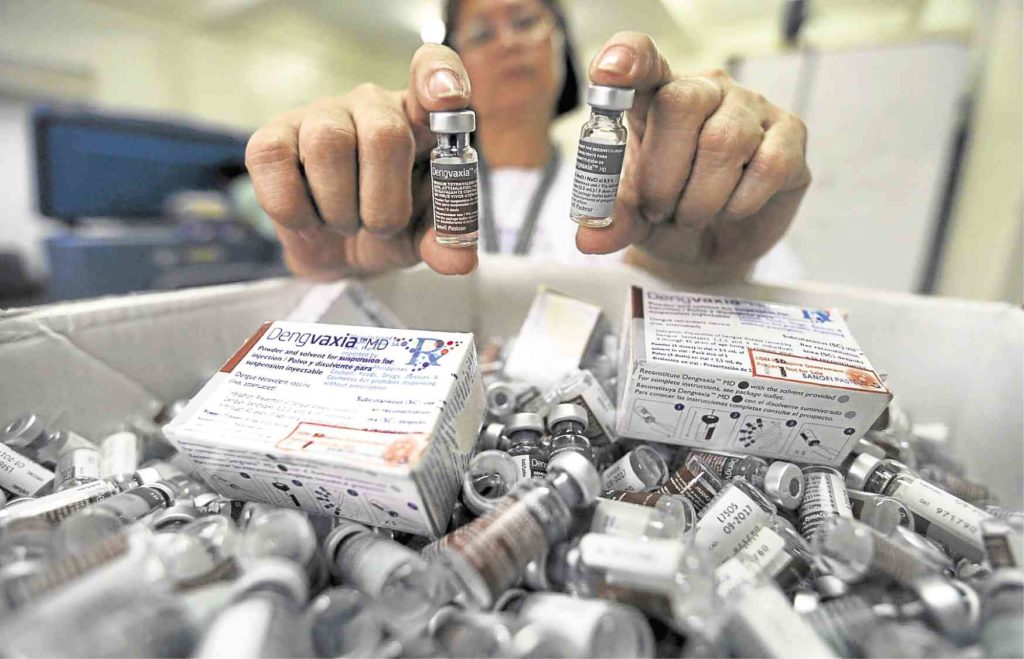 Sanofi-Pasteur's Dengvaxia, which was launched during the Aquino administrairion, was permanently banned by the Food and Drug Administraton (FDA) from being sold and distributed all over the country due to its failure to comply with FDA's warning.
This was due to the allegation where patients suffer different ailments when injected with the vaccine and was suspended for a year.
The Department of Health (DOH) then declared a nationwide dengue alert due to the increasing numbers of reported dengue cases amounting to about 106,630 as of June 29.
The public was warned by the agency to take precautionary measures on potential illnesses especially this rainy season.
Recently, the Duterte administration is open to let the utilization of the controversial vaccine if experts agree to recommend it to fight against dengue.
A report from Inquirer states that Presidential Spokesperson Salvador Panelo further said that it has to be talked thoroughly and extensively, further adding that they need the opinions of experts that supports the call of the return of the vaccine.
This was in response to Iloilo representative Janette Garin's proposal to make it available to the public.
Panelo said that they are always open to anything that will benefite the nation's people and are not closed to any recommendations. He, however, said that the experts are in argument over the benefits of Dengvaxia.
As per the report, Panelo said that they need to investigate the issue regarding the vaccine. He further added that if the vaccine can benefit to the battle against dengue, then the administration will consider allowing it for public use.
What do you think? How will you react to this? Let us know more about it.
comment(s) for this post "Malacañang Palace To Allow The Use Of Dengvaxia Amid Dengue Rise". Tell us what you think abut this post by leaving your comments below.