Check out these mysterious places below!
MYSTERIOUS PLACES – Here are some of the mysterious and unexplored corners of the world no human has visited and set foot on ever.
The Earth is such a big place, thus, explains many parts of it which remained uninhabited, untouched, unclimbed, and unexplored. No one knows what's in those places but we have some ideas here to let you know.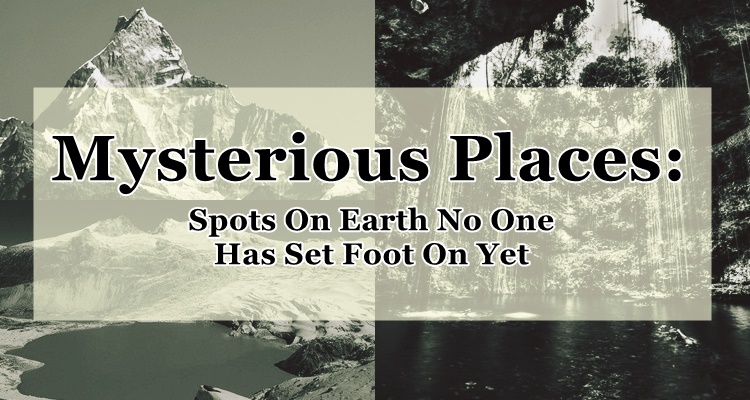 See below:
Mariana Trench – This is known as the deepest region of the planet containing more than 20 underwater volcanoes. This part of the earth remained unexplored and no one has seen ever.
Machapuchare: Sacred Peak For Hindu Religion – Accordingly, this is where Lord Shiva lives. Meanwhile, Wilfrid Noyce in 1957 was the one who closest to the peak but the King of Nepal asked him to respect the religion, thus, he and his buddy turned back 150 meters before reaching the summit.
New Hebrides Trench – In 2013, it has been found out that this trench in Pacific is abundant in crustaceans and cusk eels living 23,000 feet deep. This trench has different ecosystem.
Yucatan's Cenotes – This is found in Mexico with more than a thousand cenotes which is characterized by it limestone bedrock. And also it is considered as gateways to the afterlife.
Ghankhar Puensum (White Peak Of The Three Spiritual Brothers) – This is the highest peak in Bhutan. There were 4 expeditions which tried to reach the summit but none of it have become successful. Mountaineering has been prohibited in the country, thus, no one has gone to this place yet.
Yukatia – The major part is above the Arctic Circle covered with permafrost. Some parts have reached 100 degrees Fahrenheit while the average temperature is -50 degrees. It has mountains, lakes, and rivers which remained untouched containing at least 10% of the world's wildlife.
READ ALSO:
What can you say about this? Let us know!
For more news and updates, follow us on Twitter:@philnews_ph and Facebook:@PhilNews
Source: YouTube
comment(s) for this post "Mysterious Places: Spots On Earth No One Has Set Foot On Yet". Tell us what you think abut this post by leaving your comments below.