Baby Accidentally Sips Bottled Water From Supermarket that Contains Alcoholic Drink
BOTTLED WATER – A baby accidentally took a sip of bottled water from a supermarket that contains alcoholic drink.
A baby or a toddler is so fragile that parents have to be very attentive of what he/she is swallowing.
There are still lots of food and beverages that aren't appropriate with their age during their first year of growth.
It's suggested that parents should inquire to health experts or pediatrician regarding the food their kids are eating.
When a toddler was given food that was not appropriate enough for his/her age, they might get allergies or get sick.
Meanwhile, a mother took to the social media shared her and her child's horrible experience at a Robinson Supermarket and also to share awareness to her fellow moms.
A mother named Jillian Jacob Udarbe narrated everything that happened to her and her child after purchasing bottled water from the said supermarket.
She said her baby got thirsty after eating biscuits as they shop, so her husband grabbed one of the displayed mineral water.
After letting her child sip some of the Aquafina water, it started crying so she decided to breastfeed the toddler.
While she was feeding her baby, she smelled the bottled water noticed the strong alcohol smell on the Aquafina bottled water.
They immediately went to the customer service to report what happened. The staff brought the baby to the clinic for a check-up.
Good thing the baby only sip little amount of the drink but he has to be observed for a day said the doctor.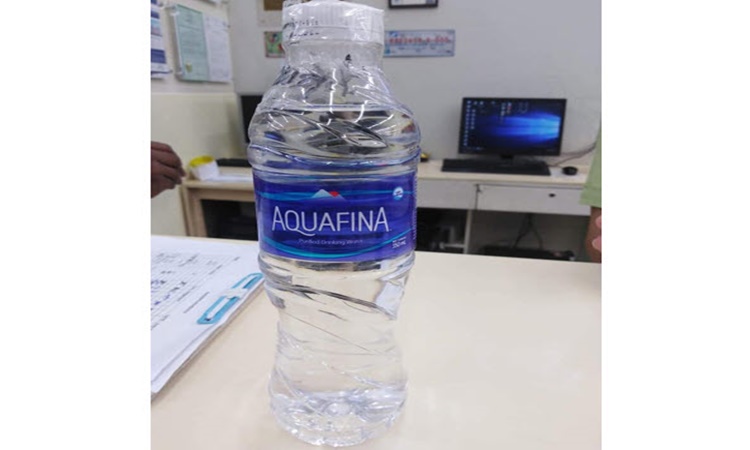 The mother was so curious why the bottled water contains an alcoholic drink. On the latter part of her post, she warned her fellow moms to check the water their purchasing fist before giving it to their babies.
Udarbe's Facebook post went viral and has generated 1K reactions, 2.4Kshares and 1.1K comments as of this writing.
What can you say about this article? Leave your comment and reactions below.
comment(s) for this post "Bottled Water From Supermarket Contains Alcoholic Drink". Tell us what you think abut this post by leaving your comments below.