AirAsia Launches Burger That Helps In Funding For The Fight Against HIV/AIDS
AIRASIA – Airlines AirAsia recently launched a gimmicky burger that can help support the campaign to save the victims of HIV/AIDS.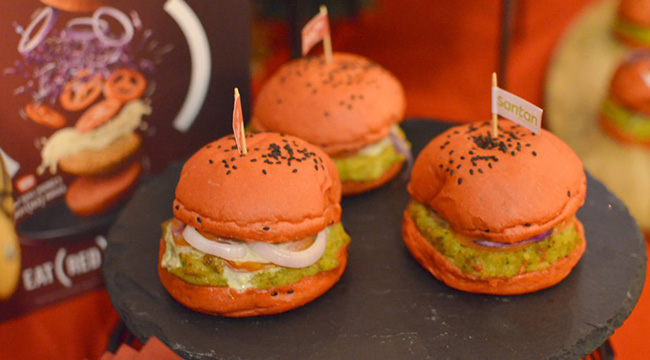 As of now, there is no permanent cure for HIV/AIDS or the Human Immunodeficiency Virus/ Acquired ImmunoDeficiency Syndrome, and we are still trying to find a way to completely cure the victims of this disease.
An organization called (RED) is partnering brands like Apple, Coca-cola, Starbucks, etc in order to support the fight against AIDS.
Now, based on an article on ABS-CBN, Malaysian-based airlines AirAsia decided to join the fray by launching a gimmicky burger that can support the funding of (RED).
It is called the Inspi(RED) burger, which contains chicken patty, green chili mayonnaise, and red cabbage and onions that are sandwiched between two red buns, in lieu of the theme. The burger is created by Hong Thaimee, a New York-based Thai celebrity chef.
Thaimee said that the airlines and (RED) recently partnered together in order to help raise funds and transfer it to the Global Funds for HIV/AIDS programs in the ASEAN or the Association of Southeast Asian Nations.
As an Ambassador of (RED), she and the airlines joined together for their culinary campaign entitled "Eat (RED), Save Lives".
As per the report, 10% from the Inspi(RED) Burgers sales will go to the Global Fund, which will then, go to HIV/AIDS programs and events in the Southeast Asian part. In the Philippines, the burger will cost ₱140, that is, if customers choose to book for the full meal.
Thaimee further said that it is her idea since she lives in New York City. She said that she wanted the flavors of the West and East to coexist. From her experience, she knows what it's like to know what she wants to eat. Hence, a flavorful and colorful burger would make the customers enjoy their flight.
What do you think? Let us know about it.
READ ALSO: Medical Myths: 10 Practices We Should Stop Believing