Jollibee Manager Caught On Camera Pranking Two Service Crew Member
JOLLIBEE MANAGER – A Jollibee member was caught on camera pranking his two employees.
Most company owners preferred their employees to be formal, organized and respectful to achieve success at the expense of each other.
There are also firms that want their employees to be open with their bosses or managers. All of it really depends on the owner.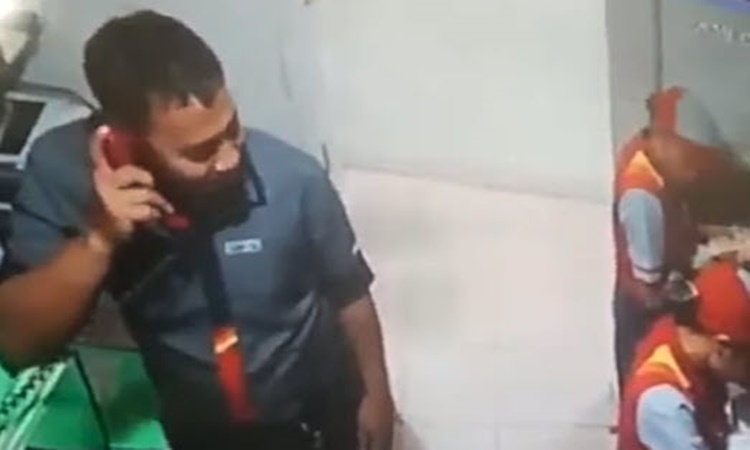 Good bosses always find a way to lessen the stress or pressure in their employees. Some gave them treats or jokes at them to bring back the light workplace.
Meanwhile, in the Philippines, people with high or low ranks in the company always share quirks and weird stuff with their co-workers.
Like this manager at a fast food restaurant who became a viral sensation for making fun with his staff.
A Jollibee manager went viral after a CCTV footage of him pranking his two service crew surfaced on social media.
The video was shared on the Facebook Page of 'Bisaya Witty Tweets.' The post has generated 18K reactions, 4,079 shares, and 1.4 million views as of this writing
It can be seen on the video that the humorous Jollibee manager was constantly poking the back of his co-workers while talking on the phone.
However, the manager pretended that he's not the one who poked their backs.
The viral video earned mixed reactions from the netizens. Here are some of their comments on the post:
@Ivan Emmanuel Caldoza: "Mas Maganda ang Taong Marunong Makisama sa mga kasama nya. Tulad nalang ng Nakita natin dito. Dyan Mabubuo ang Cooperation ng Bawat Crew."
@Ian Celeste Camias Danieles: "Cool.. mas okay ganyang manager. Ano gusto nyo, instead na biro ay galit murahin Kayo?"
@Francisco Maaño Bigyan: "nang offense yan manager… Bawal yan… Attention Jollibee foods corporation, check this branch"
What can you say about this article? Leave your comment and reactions below.