This Footage Shows A Creature Resembling Dobby From Harry Potter
CAMERA SPOTTED – A Facebook user posted a video footage of a creature resembling Dobby from Harry Potter on her Facebook feed.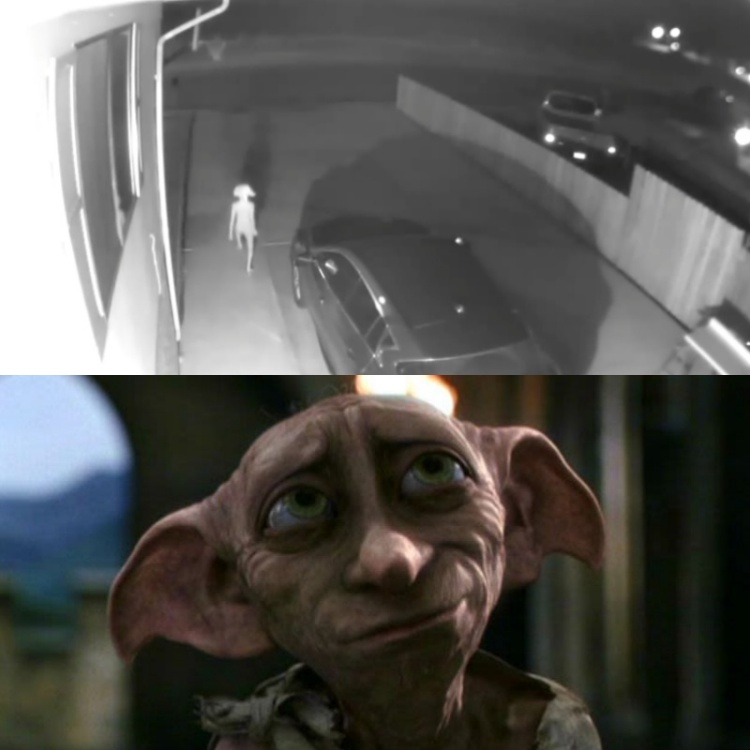 The Harry Potter series has been a huge hit in the movie world. The movie series based on J.K. Rowling's novels also had millions of Filipino fans.
A good news for the Harry Potter fanbase in the country: there would be Harry Potter film concert in Manila.
Meanwhile, social media was 'shook' after a woman posted the video footage showing what seems to be a creature that looks like Dobby from the novel walking through her driveway.
The woman identified as Vivian Gomez from Colorado hopped onto Facebook last Thursday and shared what she just witnessed:
"First I saw the shadow walking from my front door then I saw this thing….has anyone else seen this on their cameras?? The other two cameras didn't pick it up for some reason."
She made the post last June 6, 2019 and it immediately went viral. Currently the post got over 46,000 likes and reaction and has been shared more than 152,000 times!
Some observer mentioned that the video could be faked and a lot of people asked if the footage was photoshopped.
Gomez responded that the video was real and also said:
"How can I fake that? I'm not that tech savvy unfortunately."
This is according to an article from MSN News.
One person pointed out that it looks like a kid just messing around with a pair of shorts/ an underwear on his/her head walking on flip flops.
But Gomez revealed that the video was 8:59 pm and that she doesn't think it's her kids messing around.
That is all there is to it, at least for now. We'll post updates as soon as we got them.