The Alumni Association Of PMA Declared Erwin Tulfo As Persona Non Grata
PMA ALUMNI – The Alumni Association of the Philippine Military Academy has made the declaration proclaiming Erwin Tulfo as persona-non-grata.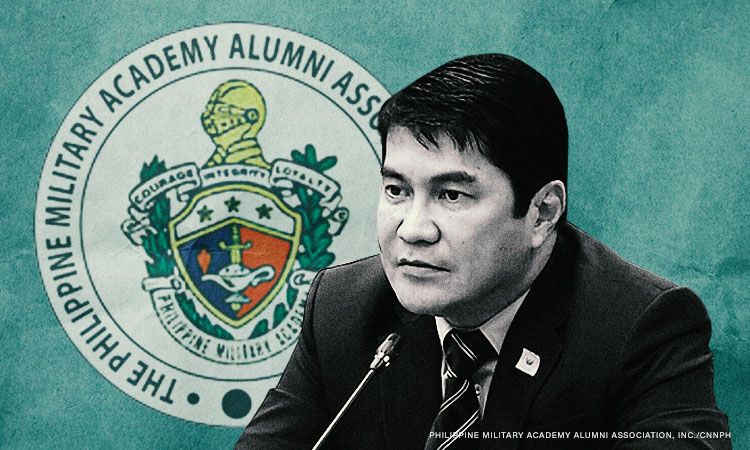 Previous reports revealed Erwin Tulfo badmouthing the current Secretary of Social Welfare on his radio program. Although he appealed for an apology, the social welfare secretary presented some conditions that has to be met for him to accept the apology.
Recently, the Philippine Military Academy Alumni Association or the PMAAAI has been notified of the on-going conflict between the two. The association eventually decided to declare Erwin Tulfo as persona non grata or "an unwelcome person."
The current Social Welfare secretary Rolando Bautista is also a retired general from the Philippine Army and a member of the PMA Alumni Association.
The alumni association presented a resolution declaring the radio broadcaster as persona non grata.
The PMAAAI apparently took Tulfo's move resorting to offensive remarks as "boorish behavior and derogatory remarks".
The alumni association, after the declaration, will no longer welcome Tulfo's presence in all of their events and will also cease granting the radio broadcaster the "Priviledges and courtesies" that the media practitioners usually get.
The PMAAAI's official statement reveals all the information about the recent persona non grata declaration:
"The PMAAI takes offense and strongly condemns the boorish behavior and derogatory remarks of Mr. Tulfo that spilled over the ranks of the active and retired officers, men and women of the MUP (military uniformed personnel) thereby assailing the very core of service to country and people of which the PMAAAI squarely stands for."
This is based on an article from Kami Ph.
They also disclosed the consequences that come with the alumni association's declaration for Erwin Tulfo.
The consequences were mentioned in the statement:
"Tulfo's presence or participation, physical or by proxy, shall not be appreciated in all activities, programs or undertakings either sponsored or participated in by the PMAAAI or any of its chapter members and affiliate organizations held inside or outside their respective areas of jurisdiction…[deprivation of] privileges and courtesies granted to responsible media practitioners."
That is all there is to it, at least for now. We'll post updates as soon as we got them.
comment(s) for this post "PMA Alumni Proclaims Erwin Tulfo As Persona Non Grata". Tell us what you think abut this post by leaving your comments below.