Lasers Reportedly Hit Australian Pilots As They Flew Over South China Sea
LASERS – These Australian Pilots reportedly got hit by lasers as they soared over the contested (by various nations) waters of South China Sea.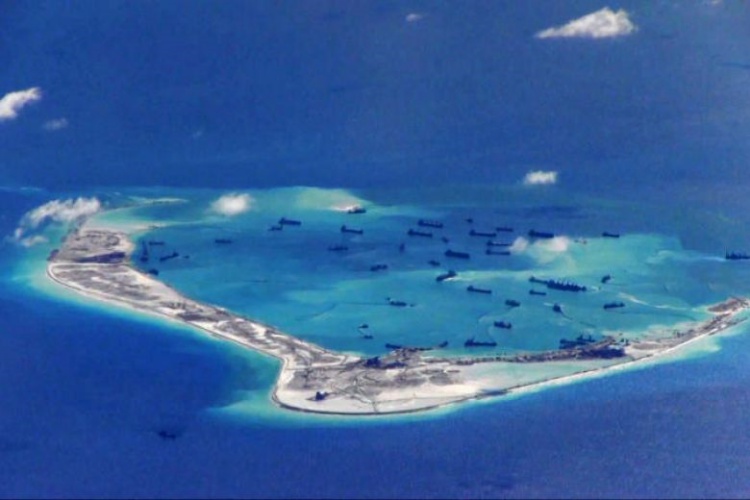 The dispute over the ownership claims of the resource-rich South China Sea has been going on for a long time. Recently ships from several nations rode the same waters together.
Recently, national broadcaster reported last Wednesday that a laser attack was taken aimed at Australian aircrafts which made them return to their ship for medical attention.
The origin of the attack was thought to be the informal Chinese militia ships. The reports also showed that the Chinese capital Beijing has been more aggressive with their assertions triggering conflicts with other claimants of the disputed waters.
The claimants including the nearby nations in Southeast Aisa, Canberra and Washington. These are usually the dominant forces with naval and air power across the region.
Sources also told the broadcasting station from Australia that the choppers were targeted by lasers during their flights at night.
The attack made the pilots turn around and go back for medical attention. The broadcaster, on the other hand, did not reveal why they needed medical attention and accurately how they were targeted.
Last, US also insinuated that Chinese militias directed military-grade lasers at American pilots in Djibouti causing eye injuries to two pilots. China denied the allegations.
It was insinuated the attacks came from fishing vessels. However, it was not yet confirmed if the attacks were initiated by Chinse vessels.
The Australian warships have been in a long running operation in the South China Sea conducting an engagement mission.
There were no responses from the department of defense so far.
This is according to an article from PhilStar.
China has made their claims over the rich islands, islets and seas absoulute in the past despite other nearby nation's contesting claims.
That is all there is to it, at least for now. We'll post updates as soon as we got them.